2023 Strong Start Calendar
Ready to begin a GREAT New Year!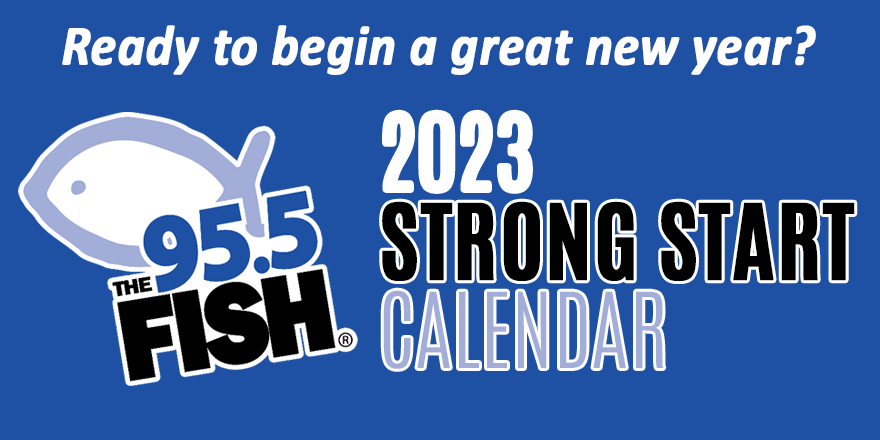 You turn to the FISH everyday for music and conversation to Lift You UP! This year we're starting things off with a calendar designed to bring Hope, Inspiration & Motivation!
Everyday in January, we'll feature a different motivational thought and action step to make it a great day! If you miss a day...no worries, every day is a fresh opportunity to do something awesome! Expect great things because positive is contagious.
Happy New Year from 95.5 The Fish!