The FEST 2022 - HOMECOMING
12:00 - 10:00 PM on Sunday, August 7
Join 95.5 The Fish at The FEST 2022.
This FREE Family friendly event features LIVE music
Sunday August 7th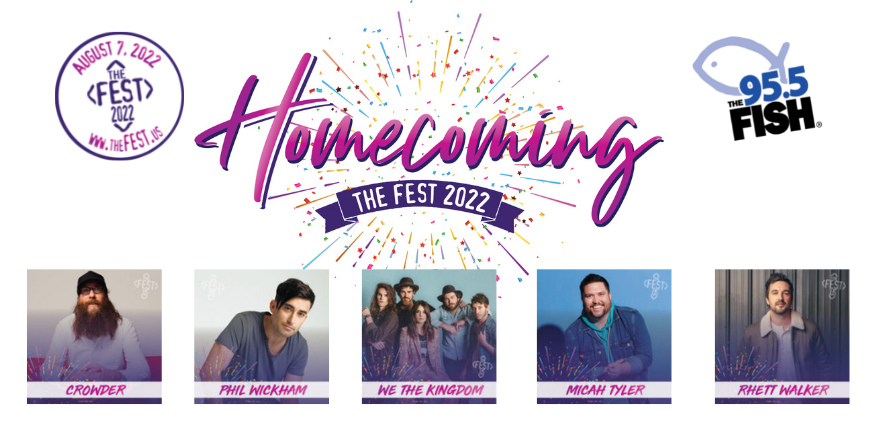 This day of faith, family and fun will bring together thousands from across our region for great live music, activities for the kids, great family-friendly food and much more. The FEST is open to all!
Join us from 12:00 noon until 10:00 pm for activities for your entire family and an exceptional experience.
We have a special opportunity for all Moms. Come to the Marc's Mom's Relaxation Station to hear great presentations and receive helpful information and timely tips to care for your home and family.
Dads and men can enjoy the day in the Man Cave, where you can expect great information on how to be a man of God and a strong faith leader in your family and community. All the guys will go home with some great giveaways.
The Kid's Activities Area is loaded with activities to help each child appreciate their unique goodness and giftedness and the importance of working together to build a stronger, better, holier world for generations to come.
The amazing family day concludes with a Catholic Mass at 8 pm, followed by an amazing American Fireworks display. Invite your friends and family and join us. All are welcome as we come together for the highlight of summer – The FEST!
Location:
Center for Pastoral Leadership
28700 Euclid Avenue
Wickliffe, OH 44092
Google Map
(440) 943-7662