Revival 4 Survival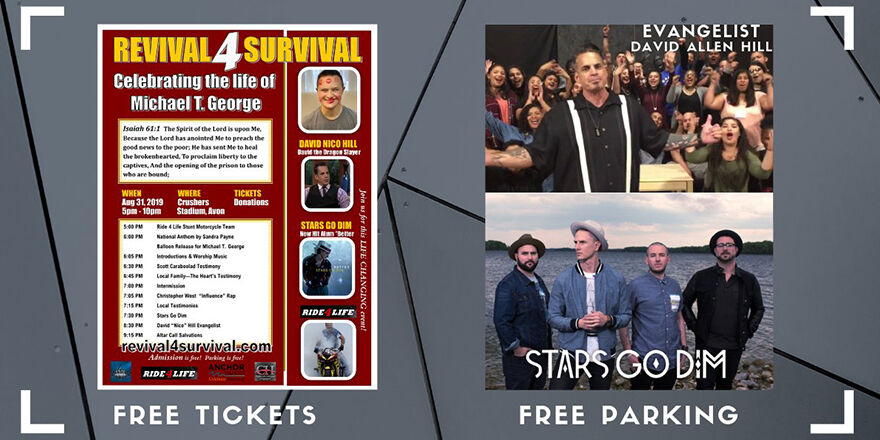 5:00 - 9:00 PM on Saturday, August 31
Hope for the weary. Life to the lost. Get ready for an event that could transform your life! On August 31st from 5 pm to 9 pm at Crusher's Stadium in Avon will be packed with people seeking hope and help at the first-ever Revival 4 Survival. Worship with recording artist Stars Go Dim, hear the good news from Evangelist David Nico Hill, and be inspired by real people sharing real stories of survival.
FREE Admission and parking.
To register, go to revival4survival.com.
There is hope … because you are loved!
Location:
Sprenger Health Care Stadium
2009 Baseball Blvd
Avon, OH 44011
Google Map