Pastors Appreciation Event
9:00 AM - 1:00 PM on Monday, September 30
It's time for the 2019 Pastors Appreciation Event! Join us Monday, September 30th, from 9:00 am - 1:00 pm, at the Stillwater Place at the Cleveland Metroparks Zoo with special guest, Dr. Greg Smalley from Focus on The Family as our keynote speaker!
The event is for all pastors, ministry leaders, worship leaders, and associate pastors AND SUPPORT STAFF. Seating is limited. Register now!
Please join us for fellowship and an inspiring message from Dr. Smalley.
---
Registration: 9:00am
Event time: 10:00am-1:00pm
---
Thank you to our sponsors: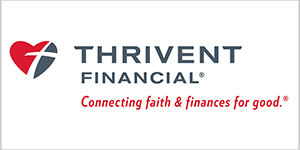 Thrivent Financial
Location:
Stillwater Place | Cleveland Metroparks Zoo
3900 Wildlife Way
Cleveland, OH 44109
Google Map
(216) 661-6500