Outdoor RV Bargain Expo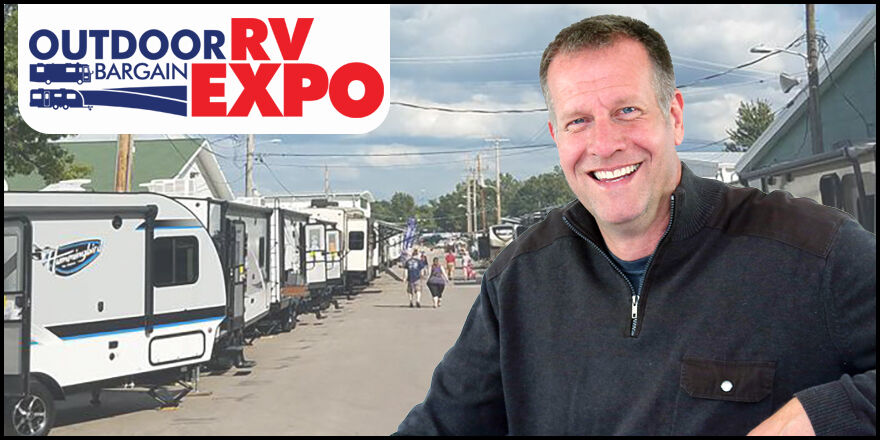 Friday, September 13 - Sunday, September 15
Friday, September 13th: Noon – 7 pm
Saturday, September 14th: 10 am – 7 pm
Sunday, September 15th: 10 am – 5 pm
The Outdoor RV Bargain Expo is set for September 13-15 at the Cuyahoga County Fairgrounds in Berea, Ohio. Top Northeast Ohio RV Dealers will be there showcasing Tent Campers, Travel Trailers, Fifth Wheels, Toy Haulers and Motorhomes – all at closeout pricing.
"RVs are made more aerodynamic and compact so many can be towed by an SUV or minivan, making it easier for families to hit the road," said Amy Girton, executive director of the Great Lakes Recreational Vehicle Association. "There are dozens of campgrounds in the Northeast Ohio area for families to explore. Fall is a wonderful season to go RVing because the temperatures get cooler and the trees turn their magnificent colors here in Ohio. Stop out to the Outdoor RV Bargain Expo where top Northeast Ohio RV dealers will help you find the best RV, at deeply discounted pricing, that fits your family's needs.
Family fun will abound at the Outdoor RV Bargain Expo!
Len Howser from 95.5 FM Fish morning show will be there on Friday from 2 pm – 4 pm.
Bring the whole family.
Location:
Cuyahoga County Fairgrounds
19201 E. Bagley Road
Middleburg Heights, OH 44130
Google Map
(440) 243-0090