Nathaniel's Hope 3rd Annual Make m' Smile
1:01 - 3:00 PM on Saturday, July 10
Save The Date
Nathaniel's Hope 3rd Annual Make M Smile
Saturday, July 10, 2021
11:00 am - 3:00 pm
Join the Fish's Joe Cronauer at The Biggest Party Celebrating kids of all ages with Special Needs.
Joe and The Fish will be on - site from 12:00pm - 2:00pm.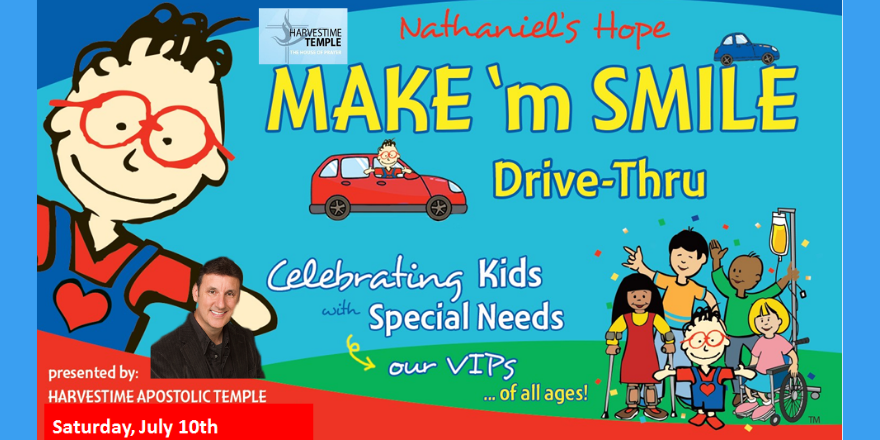 Harvestime Apostolic Temple is so excited to invite you to attend our 3rd Annual Make M Smile. Smiles will ABOUND as our VIPs ride through a route across from Hartville Memorial Park at the Lake Elementary School parking lot – 205 Lincoln St., Hartville, OH 44632. Everyone will be kept safe inside their vehicles. There will be stops along the route as they are greeted by awesome Resource Exhibitors, Vendors, and Smile Makers!
See what the celebration is all about:
https://www.nathanielshope.org/our-programs/make-m-smile/ohio/