Len LIVE at Bunker Hill Golf
3:00 - 6:00 PM on Friday, October 6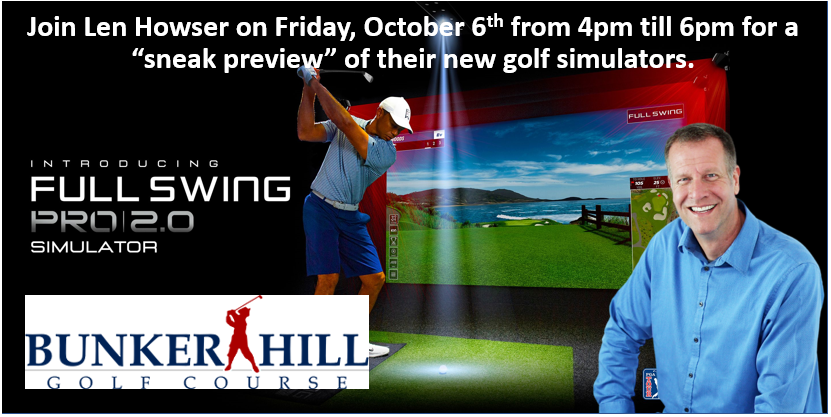 Bunker Hill Golf Course just invested another quarter million dollars into their six indoor golf simulators providing the latest and greatest technology and graphics. It's the new Tiger Woods full swing pro 2.0 golf simulation. They are the absolute latest and greatest.
The simulators don't open until November 1st, but Fish listeners can join Len Howser on Friday, October 6th from 4pm till 6pm for a "sneak preview" of their new golf simulators.
During the sneak preview, there'll be golf demonstrations, Greg Jones with the Greg Jones golf academy will be there giving tips, Bridgestone will be doing golf fittings. Plus, golfer swag, raffles, appetizers, and soft drinks. This event is for everyone! Moms, Dads, Kids…everyone is welcome. Their simulators also have "Showdown Golf" which is like an arcade! It includes window breaking, rubber ducks, field goals, arena targets and many more! Don't miss this sneak preview with Len Howser from 4pm till 6pm on Friday, October 6th!
Bunker Hill Golf Course
3060 Pearl RoadMedina, OH 44256