G.L.O. 5K & Festival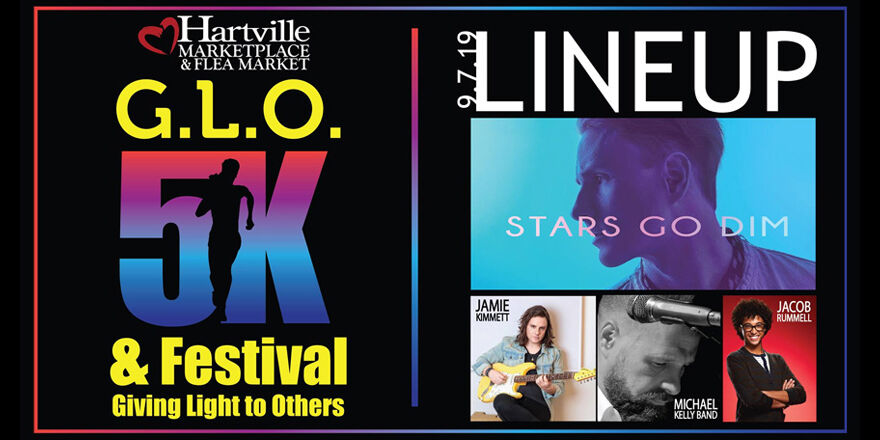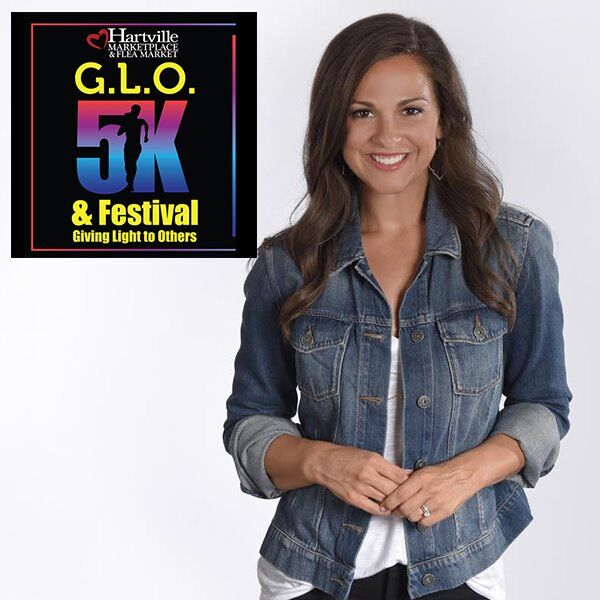 Saturday, September 7
G.L.O. 5K & FESTIVAL is so much more than just a run or a concert! It is an all-day festival of family-fun with several opportunities to join Hartville MarketPlace & Flea Market in contributing to local charities, FISH Pantry and Love Our Community.
The 5K run/walk run starts at 8:00 AM in the Hartville MarketPlace parking lot along with a 1-mile kids fun run which starts at 9:00 AM.
Then it's Live music from 11:30 AM - 4:30 PM.
(Free to the General Public)
Concert Lineup:
Stars Go Dim
Jamie Kimmett
Michael Kelley Band
Jacob Rummell
This event will feature a 'food truck rally' and incorporate activities for the whole day with plenty to entertain the entire family! The Festival has something for everyone! An entire day of entertainment including the Food Truck Rally, Family Activity Center with FREE Bounce House, Obstacle Course, Balloon Twister, Flea Market, Indoor Shops and more!
Join Sara Carnes from 11:00 AM - 1:00 PM
More info and to register for the run/walk visit hartvillemarketplace.com
Location:
Hartville Marketplace
1289 Edison St. NW
Hartville, OH 44632
Google Map
(330) 877-9860