We The Kingdom - 'Holy Water' (Live)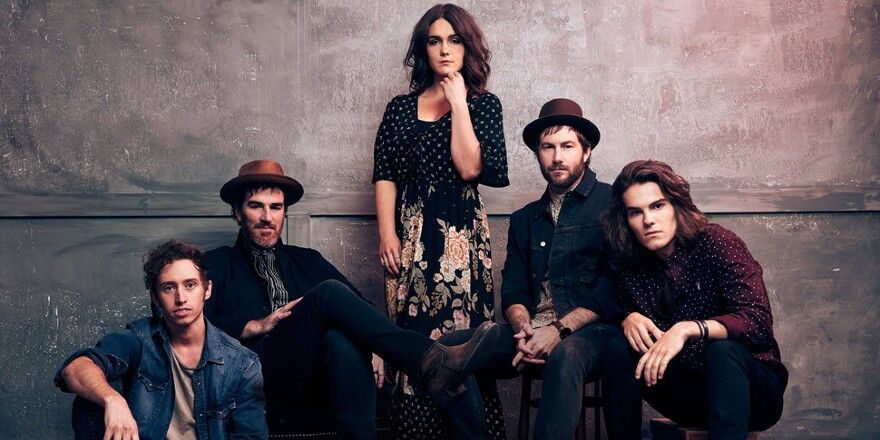 We the Kingdom has exploded on the Christian Music scene with a dynamic song of refreshing. Propelled by powerful lead vocals and a vivid pallet of lyrics, "Holy Water" points out just how clean we can be when we're baptized in that Holy Water!
Here's the band's live performance of "Holy Water"....
The band name comes from Scripture itself. Members exclaim, "'We The Kingdom' comes from the idea that the kingdom of God is not merely referring to heaven or the power of God or his angles. The kingdom of God is here among us, after all what is a kingdom without it's people. God has called us to big things, great and mighty things, that we can't even begin to imagine."
"Holy Water" Lyrics
God, I'm on my knees again
God, I'm begging please again
I need You
Oh, I need You
Walking down these desert roads
Water for my thirsty soul
I need You
Oh, I need You
Your forgiveness
Is like sweet, sweet honey
On my lips
Like the sound of a symphony
To my ears
Like Holy water on my skin
Dead man walking, slave to sin
I wanna know about being born again
I need You
Oh, God, I need You
So, take me to the riverside
Take me under, baptize
I need You
Oh, God, I need You
I don't wanna abuse Your grace
God, I need it every day
It's the only thing that ever really
Makes me wanna change
Oh, it's like Holy water on my skin
Yeah, it's like Holy water on my skin