Pat Barrett - "The Way (New Horizon)" (Official Acoustic Video)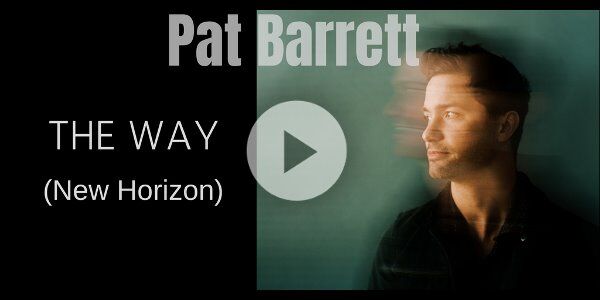 The worship leader/songwriter who co-wrote "Good Good Father" with Chris Tomlin, comes on the scene on his own with a worship anthem that celebrates who Jesus Himself is - the Way, the Truth, and the Life!
Here's Pat Barrett with a touching (official) acoustic performance of his song, "The Way (New Horizon)"


Pat Barrett already has a celebrated 15-year career, but this will be the first time he's released anything as a solo artist.
"I've always written songs. I've put out records. But not this way," says Pat Barrett. "This feels new." Fans will recognize Barrett's writing from the popular worship song, "Good Good Father".
Choosing "The Way" to introduce listeners to Barrett's solo work is significant. "I'm excited to have a song that's singing Jesus is the way, the truth, and the life and that also acknowledges doubt and fear, without giving it the platform," shares Barrett about his first single.