Micah Tyler Celebrates Losing 100 Pounds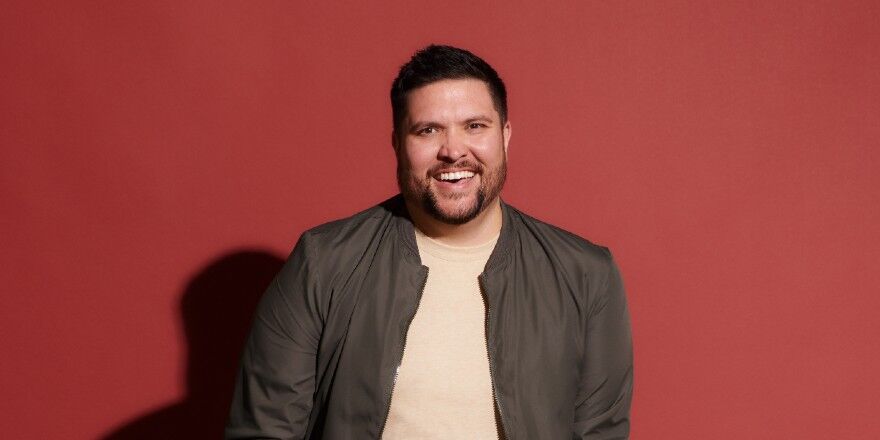 Many in our culture know the challenges as well as the emotional ups-and-downs of trying to lose weight. Imagine carrying that burden while trying to all-out launch a music career from scratch, with a wife and children depending on you!
That's the scenario that singer Micah Tyler (who gave us the songs, "Walking Free", "Amen", and "Never Been a Moment") faced. A life-long struggle to control his weight intensified with the stresses of launching his career.
But, with the support of his wife and God's help, Micah took to social media to announce to fans that he has lost 100 pounds! The photos (below) thoroughly tell the story!
RELATED: Watch Micah Tyler sing his hit, "Walking Free"
"I have struggled with my weight my entire life," writes Micah. "And, 10 years ago, I was at my heaviest. I had just stepped away from my position as a youth pastor to pursue music full-time. It was one of the most stressful times I've ever had: walking into a new phase of life, not knowing what was coming next, with a wife and two young children to take care of. I found comfort in food. I cannot tell you how many fast food drive-through's, boxes of pizza, and late night gas station junk food runs I would frequent when we started out. Ironically, in my pursuit to feel like I could control this one thing, it left my weight completely out of control. I hated myself.
Micah's initial attempts to lose the weight had some success, but it was not enough. "I made a decision 10 years ago to cut back on sodas and try eating a little better. As I started losing a few pounds, I tried harder to eat healthier and exercise a little. but, when you live a lifestyle of traveling over 200 days a year, it is hard to stay consistent on anything. My weight would fluctuate for years, trying out fad diets, starving myself, pushing myself to exercise in unhealthy ways, and I yo-yoed back-and-forth. You can literally scroll through my social media posts and see me all over the scale for years.
RELATED: Here's the music video of Micah's happy upbeat song, "Amen"

But, back in May, my wife and I decided to buckle down and really take this seriously. I had lost 50 pounds over the past 9 1/2 years but I was ready to really go for it. It's been a wild and crazy travel summer but I've been able to maintain realistic goals, dieting & exercising consistently.. And today I stepped on the scale to see that I've officially lost 100 lbs!"
Losing 100 pounds shows itself dramatically on the outside. But even with 100 pounds lost, Micah knows that God always looks at the heart. "As good as that feels, can I tell you the truth? God loved the guy on the left in these pictures just as much as the guy on the right. His plans were just as good and His heart was just as affectionate. Even though I had so much animosity built-up towards ol' lefty, God's grace and kindness were just as purposeful and intentional for him.

So today, if you are struggling with your weight, your job, or your life decisions, start making choices to better yourself and make goals to move towards health. BUT REMEMBER: God loves you right now just as much as He ever has and just as much as He ever will.
HE LOVES YOU NOW.
View this post on Instagram


Our heartfelt congratulations to Micah!