Maverick City Music's Naomi Raine Performs on 'Fox & Friends'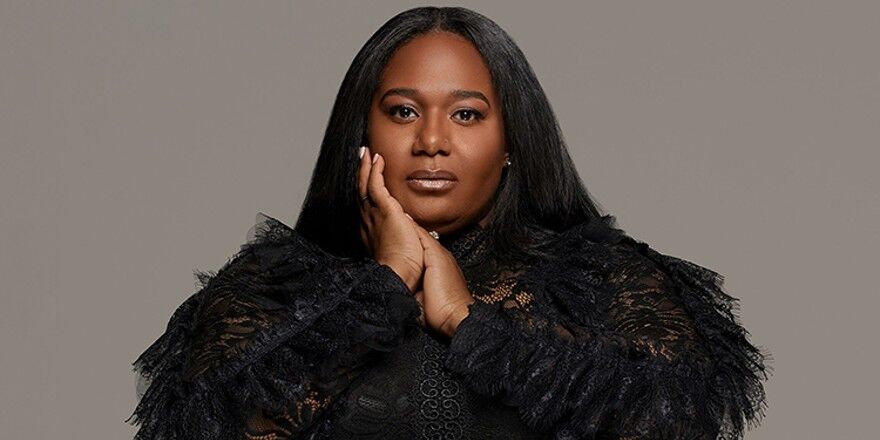 Maverick City Music's GRAMMY-winning vocal powerhouse Naomi Raine has put out her own solo project, titled, 'Journey: Acoustic Sessions'
The LP re-imagines six songs from her stellar solo album 'Journey,' released in July, and features her most vulnerable songwriting yet as she tackles issues such as marriage, motherhood, mental health and more with 100% authenticity. On the intimate 'Journey: Acoustic Sessions' LP, Naomi strips these songs down to their core, showcasing her innate ability to effectively portray faith through hardship in her music.
RELATED: Watch Naomi Raine chat with CCM Magazine
Right on the heels of releasing her solo project, Naomi Raine took to Fox News to profile one of the tracks on "Fox & Friends".
Here is the performance...!
"'Journey' has been the soundtrack of my life," says Naomi. "These songs are so special to me that I just couldn't let it go. So, I decided to sing a few of the songs from a different space and present you with a stripped down version of 'Journey.' I hope this project pulls you just a little further down the road I've traveled with Jesus, and I pray it inspires you and your journey with Him too!
She'll also make her Grand Ole Opry debut on Nashville's historic stage on Saturday, October 29. Her song "Jireh," which she wrote for Elevation Worship and Maverick City Music, was nominated for "Song Of The Year" at the 2022 GMA Dove Awards.