Colton Dixon Shares First Photos of Twins + Scary Story of the Birth
On August 18, Christian music/pop artist Colton Dixon and his wife Annie Dixon welcomed identical twin daughters Ava "Dior" Dixon and Athens Elizabeth Dixon. People.com unveiled the first photos of the little ladies while sharing the story about Dior's scary entry into the world and how Dixon relied on his faith when her arrival didn't go according to plan.
Related: Colton Dixon - "Miracles" Official Music Video
After about 30 hours of labor and an emergency cesarean section, Dior was born without a pulse, and as Dixon noted to People, "In that moment, we had a choice: faith or fear," says the singer. "We watched and prayed as the doctors and nurses resuscitated our daughter back to life."
"After several days in the NICU, Dior was able to join us at home, happy and healthy. That was a great day," he adds. "Life doesn't always happen the way we want it to, but we believe that life is more about the way we respond to things than what happens to us. We thank God and our amazing doctors and nurses for our two little miracles."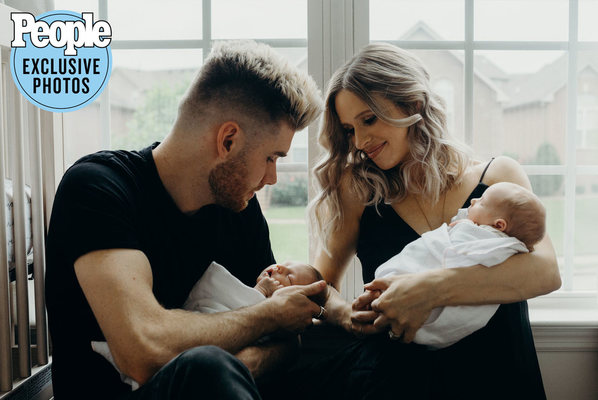 Dixon and Annie have shared the pregnancy from day one with People Magazine (as well as their engagement, wedding and honeymoon), and Dixon says the experience has given him newfound poignancy to his current hit song "Miracles": "To be honest, this recent journey has given the song a whole new meaning to me."