Casting Crowns - 'Scars in Heaven' (Official Music Video)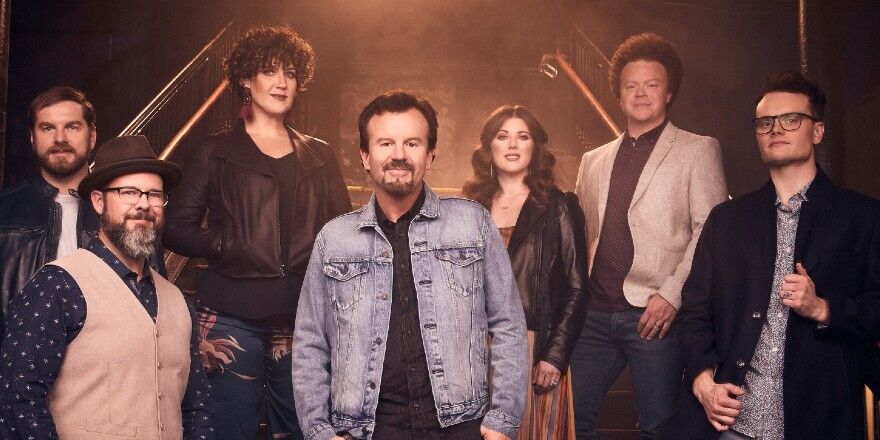 There has been so much heartache and loss across the globe this past year. This song by Casting Crowns will resonate with everyone who has lost someone close either recently or as they remember from years past.
"When we lose someone, our only faith and comfort must come from the Father," says Casting Crowns lead singer Mark Hall. "It's not going to come from this world, because all we see are reminders that we don't have them. So what we've got to do is ask God to help us release our ideas of who I knew that loved one was, and I've got to start focusing on who they are now. They are with Jesus. They are being held by the hands that bear the only 'Scars in Heaven.'"
"We choose to worship when it hurts. We choose to raise our hands and praise in the middle of the storm. We look forward to THAT day when everything will be made right, when God Himself will wipe every tear from our eyes"
Watch the touching music video for "Scars in Heaven..."
"Scars In Heaven" Lyrics
[Verse 1]
If I had only known
The last time would be the last time
I would have put off
All the things I had to do
I would have Stayed a little Longer,
Held on a Little Tighter
Now what I'd give
For one more Day with you
[Verse 2]
Cause there's a Wound
Here in my Heart
Where something's Missing
And they tell me that
It's gonna Heal with Time
But I know you're in a Place
Where all your Wounds
Have been Erased
And knowing yours are Healed
Is Healing Minе
[Chorus]
The only Scars in Heaven,
Thеy won't belong to me and you
There'll be no such thing
As Broken and all the old
Will be made New
And the thought that makes me Smile
Now even as the tears fall down
Is that the only Scars in Heaven
Are on the Hands that hold you now
Scars In Heaven (Lyrics) – Casting Crowns
[Verse 3]
I know the Road you Walked
Was anything but Easy
You picked up your Share
Of Scars along the way
Oh, but now you're standing in the Sun,
You've fought your Fight
And your Race is Run
The pain is all a Million miles away
[Chorus]
The only Scars in Heaven,
Thеy won't belong to me and you
There'll be no such thing
As Broken and all the old
Will be made New
And the thought that makes me Smile
Now even as the tears fall down
Is that the only Scars in Heaven
Are on the Hands that hold you now
[Bridge]
Hallelujah, Hallelujah
Hallelujah, for the Hands
That Hold you now
[Verse 4]
There's not a day goes by
That I don't see you
You Live on in all the better parts of me
Until I'm standing with you
In the sun, I'll Fight this Fight
And this Race I'll Run
Until I Finally See
What you can see, oh, ooh
[Chorus]
The only Scars in Heaven,
Thеy won't belong to me and you
There'll be no such thing
As Broken and all the old
Will be made New
And the thought that makes me Smile
Now even as the tears fall down
Is that the only Scars in Heaven
Are on the Hands that hold you now