Amy Grant and Ellie Holcomb On "The Today Show"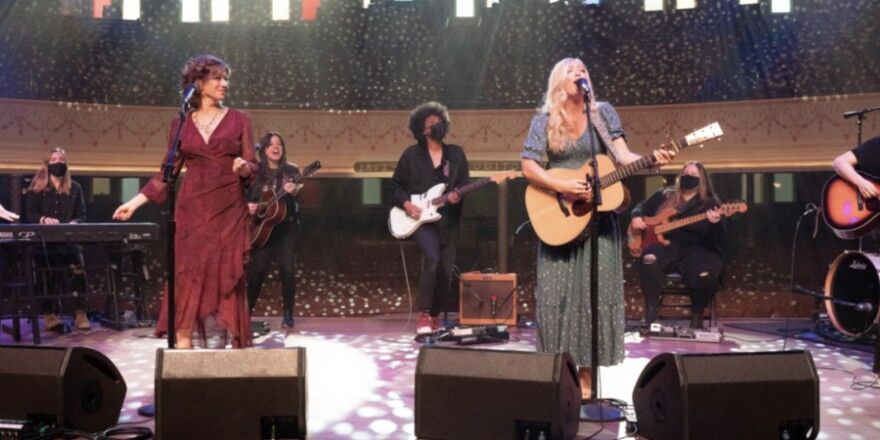 NASHVILLE, TENN. - Amy Grant and Ellie Holcomb appear on "The TODAY Show" just before Easter weekend, on March 30 performing "A Woman," the debut single from the FAITHFUL: Go and Speak album. Amy Grant, a six-time GRAMMY® Award winner, along with multi-GMA Dove Award® winner Ellie Holcomb were joined by an all-female band, showcasing the exclusive performance from the historic Ryman Auditorium for a stunning tribute to women and God's faithfulness. Along with the performance, Grant and Holcomb chatted on "The TODAY Show" third hour for a live interview to share about the upcoming project.
Here is the video of that performance...

The poignant "A Woman" tells the the story of Mary Magdalene and God's faithfulness in her life. The song was written by Holcomb, New York Times® best-selling author Ann Voskamp and artist Sarah Macintosh.
Earlier this year the FAITHFUL Project was to be released; encapsulating a book, music, and livestream event. The album, FAITHFUL: Go and Speak, will release April 30. The FAITHFUL book will be available on May 1 and tickets are currently on sale for the FAITHFUL Livestream Event to be held Saturday, May 1. Click here for more information.
In addition to the TODAY Show appearance, Grant and Holcomb are part of the Gospel Music Association's Easter broadcast special on TBN, Because He Lives: An Easter Celebration. They performed "A Woman" on the TBN broadcast that aired Thursday, April 1, with additional airings to follow.