4 Things Parents Should Know about "The Nutcracker and the Four Realms"

4 Things Parents Should Know about
The Nutcracker and the Four Realms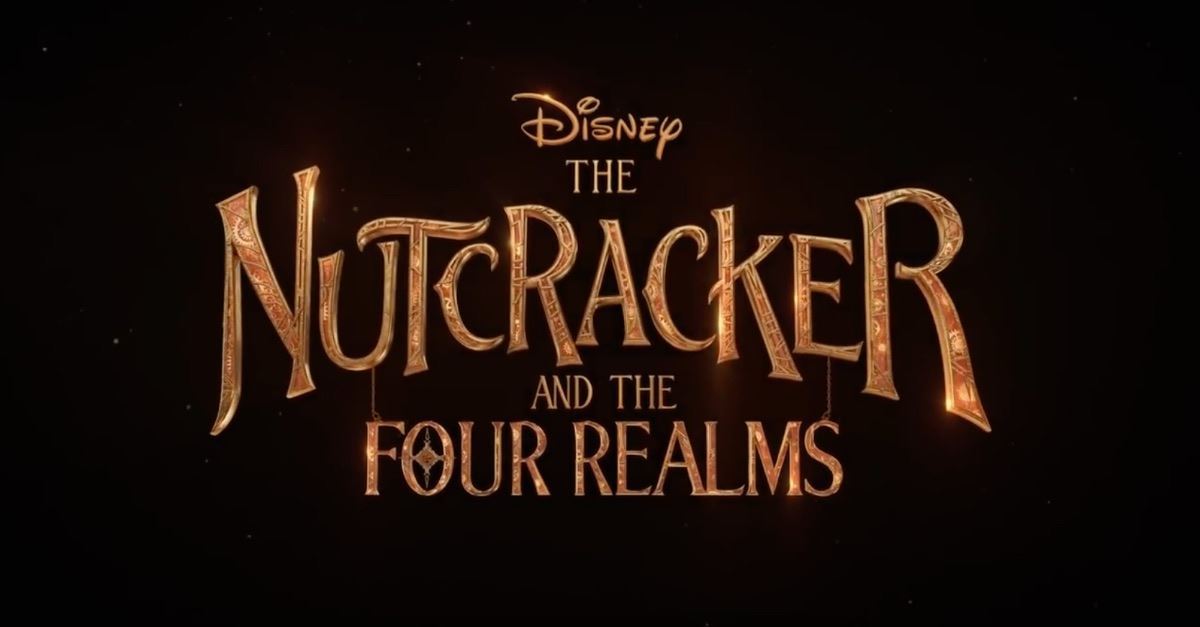 Clara is a timid teen girl who is grieving her mother's death while everyone around her moves on.
It's Christmas time in her Victorian-era world, but she doesn't want to celebrate. She'd prefer to hide in the attic, where she and her brother Fritz conduct science and mechanics experiments – two of Clara's specialties – and forget about life.
"The real world just doesn't make sense to me anymore," she tells a friend.
But Clara's mother didn't want her daughter to mope. That's why she left Clara a unique Christmas gift – a mysterious egg-shaped silver device – that supposedly includes life's answers. At least, that's what the note from her mom promises.
"Everything you need is inside," the note reads.
Yet for some reason, her mom didn't give her the key to open it.
So, Clara takes the silver egg to a formal ball in a big mansion, hoping that her mechanically minded godfather, Drosselmeyer, can help. He does provide a few clues – and so much more, too. Clara is led down a series of long halls and into another world, where she briefly spots the key before it is snatched away by a mouse. She then bumps into a soldier named Phillip, who reveals that her mother is the queen and that this world is comprised of four realms: the Land of Snowflakes, Land of Flowers, Land of Sweets and the evil Fourth Realm.
Tragically, the mouse has escaped with her key to the Fourth Realm, and she must find it.
Disney's The Nutcracker and the Four Realms (PG) opens this weekend, giving us the most ambitious live-action movie yet based on the classic story. It's inspired by E.T.A. Hoffmann's 1816 book The Nutcracker and the Mouse King and stars Mackenzie Foy (Interstellar) as Clara; Morgan Freeman (Million Dollar Baby) as Drosselmeyer and Helen Mirren (The Queen) as Mother Ginger.
Here are four things parents should know:
Photo Courtesy: Disney
1. It's fun.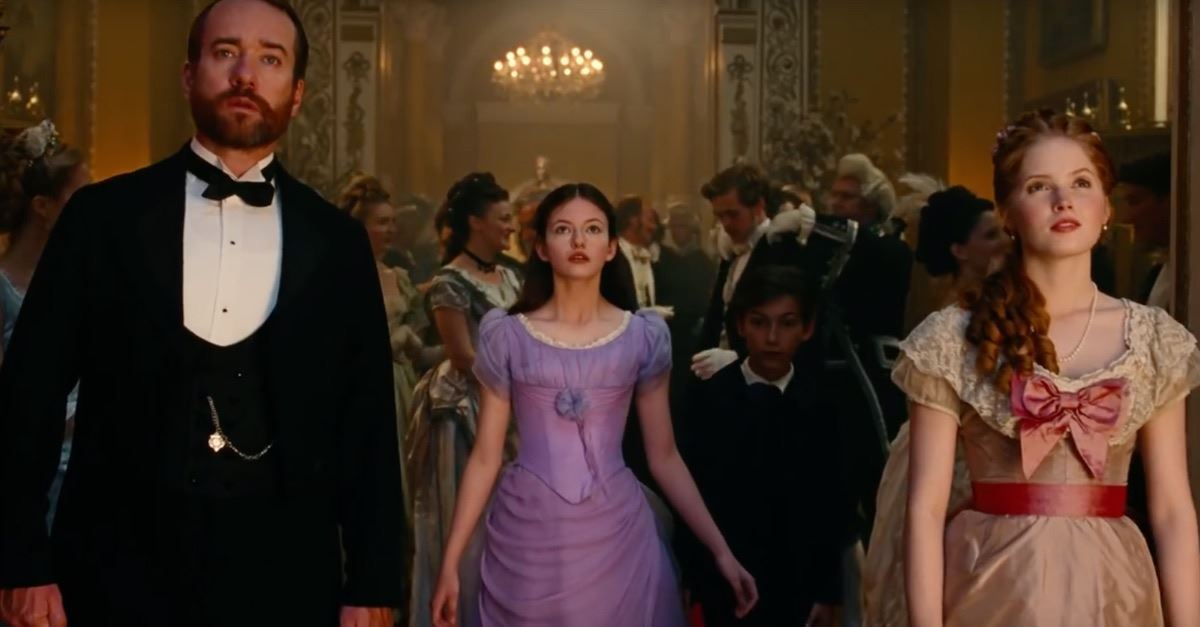 I was skeptical that a movie based on Hoffmann's book would translate well to the big screen. Often, fantasy movies have too much fantasy, too much CGI, and not enough real-world application. But The Nutcracker is gripping and entertaining because it walks that fine line between our world and the fantasy world. We relate to Clara and her struggles. We cheer for her. The movie has plenty of crazy-looking characters, too, but not so many that we're overstimulated. Is has many of the same elements that made the Narnia films so great. It also has a simple plot. That's rare in a fantasy film. Visually, it's delightful to watch.
Photo courtesy: Disney
2. It's family-friendly.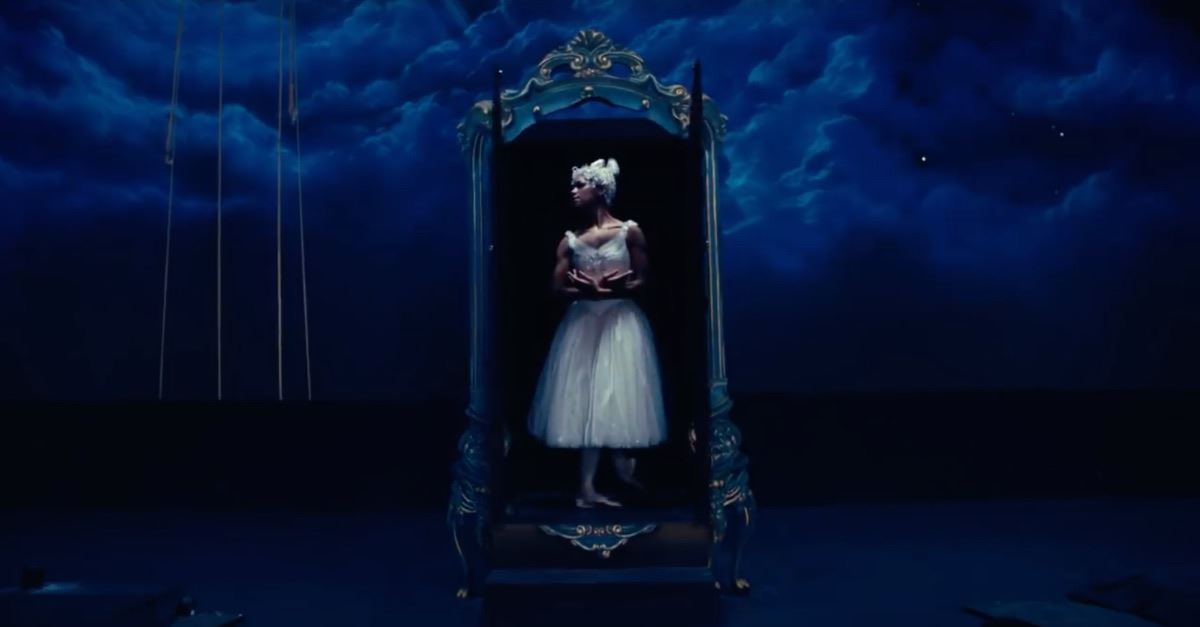 Sensitive children might find some of the images and scenes frightening, but the majority of kids will be OK. The scariest moments involve Clara's venture into the Fourth Realm, which is covered in fog (of course) and darkness (of course). Eerie-looking statues – like something from a theme park – guard the land. Mother Ginger has two or three scars on her face and is protected by happy-but-creepy clowns. Mice play a prominent role, too. Thousands of them band together to form a creature that resembles an insect swarm. The film has one coarse word ("d**n," said by Drosselmeyer).
Photo courtesy: Disney
3. It contains great messages for kids.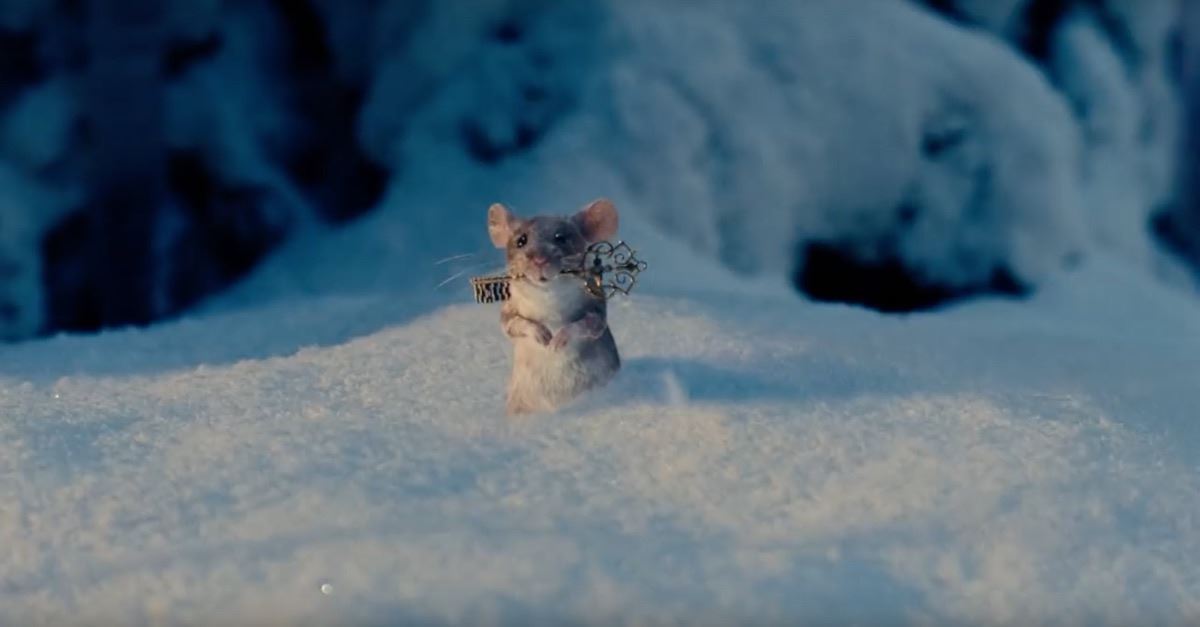 Clara is an intelligent and talented girl who is struggling to find her place in the world. Instead of appreciating and using her own unique gifts, though, she constantly compares herself to her sister. It is in the fantasy world that she gains confidence and courage, and learns to appreciate who she is.
"The central message of the story is very much my love letter to my children," screenwriter Ashleigh Powell told Crosswalk. "It is a message that I hope they carry with them as they grow into adulthood and it's something that is really gonna resonate with parents."
Scripture says each of us in the body of Christ has unique gifts and talents (1 Peter 4:10, Matthew 25:14-30). The Nutcrackeraffirms that teaching for children, even if it's not a faith-based film.
Photo courtesy: Disney
4. It remains true to the original story.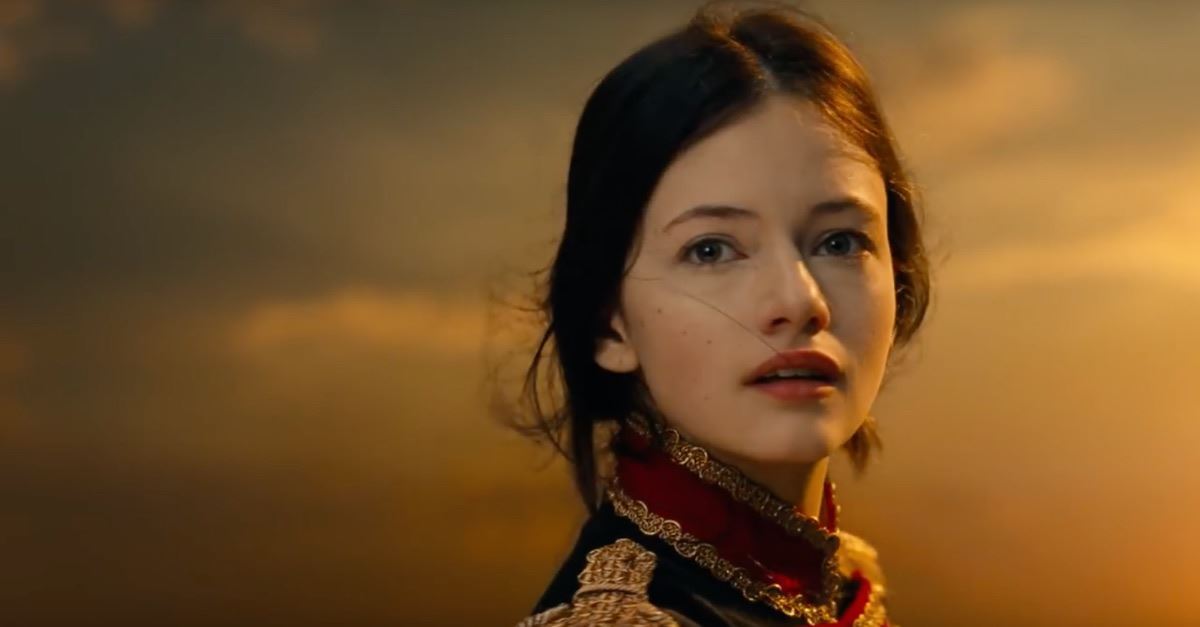 The characters are the same. Fans of the book probably will enjoy it. Powell was a fan of the story as a child.
"We made sure to go back to all of the source material," she said. "So I took a look at the short story. I watched the ballet. I went through the storybooks I had as a child to really comb through the most iconic elements of the story that everyone knows and loves. And we wanted to make that really a jumping-off point."
The popular Nutcracker ballet, she said, is only the beginning of the story.
"When we honored that source material," Powell said, "we asked: Where can we take the story from there? How can we continue along the journey of this girl in a way that feels exciting and new?"
Entertainment rating: 4 out of 5 stars. Family-friendly rating: 4 out of 5 stars.
Rated PG for some mild peril.
---
Michael Foust is a freelance writer. Visit his blog, MichaelFoust.com
Photo courtesy: Disney