Sara Carnes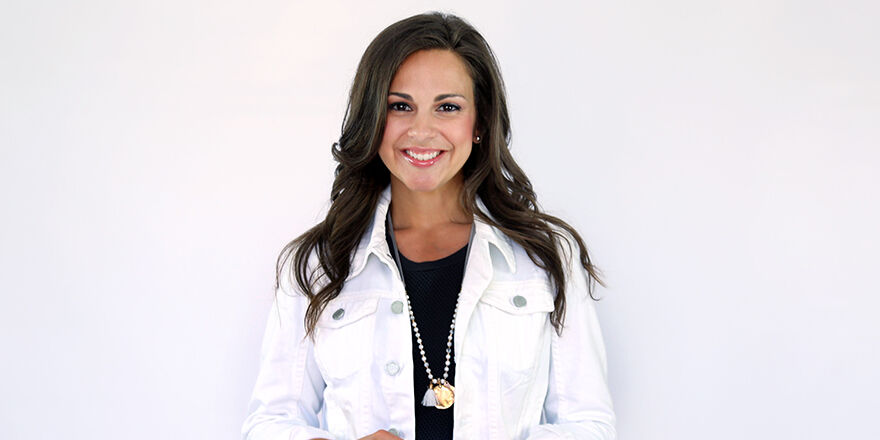 Hi, I'm Sara... So a little more about me. First, I'm a wife and mom to two of the most amazing girls in the world. My family has my heart. Being a mom is the best gift in the world. We love to travel, hike, boat, and oh... we're big DISNEY fans!
I love sharing our mornings together on the show. I truly feel like we're "doing life together". We're here to help you get started each morning by filling you in on the things you need to know about, having some fun conversations that we hope make you smile, and of course, playing music that will lift you up. Tune in from 6:00 a.m. to 10:00 a.m. Monday thru Friday, download the 95.5 The FISH App, or ask Alexa to play The Fish Cleveland!
You can also see me on the field as the in-game entertainment host on game days at First Energy Stadium for the Cleveland Browns, and as TV host for "Spotlight 5" on NEWS 5 Cleveland (WEWS-TV / ABC affiliate).
I also have an inspirational podcast and blog, called "Conversations with Sara". So why did I start a podcast and blog? I love learning. I love sharing. I love connections. I've learned so much through the many conversations I've had with so many amazing people. I hope what I've learned and the people I've learned from will help you live better too.
I wanted to create a place where I could share recipes, cheer people on, share experiences, and continue to learn. Sometimes I think it takes the hard things in life to pull you into the community that then gives you the connections you need to pursue something beautiful. You'll hear inspiration from entertainers/musicians like John Crist, Laura Story, Luke from for King and Country, plus hear from experts in wellness, nutrition, fashion and more.
You can find the podcast Conversations with Sara on Apple Podcasts, Google Play, or Spotify (Link podcast)
And learn more on my blog at conversationswithsara.com
---
Now, just for fun... a few "get to know me" questions!
What is your favorite Netflix show?
I'm obsessed with documentaries. I just love them. My favorite so far, Walt: The Man Behind the Myth.


Do you know your personality type? What is it?
I'm an Enneagram 3. (The Achiever)


What was your dream job as a kid?
I always wanted to be a "weather girl" on TV. I used to use the maps in the back of the bible and deliver the weather to my family. Ha!


Who is your favorite author?
Bob Goff (Everybody Always by Bob Goff is one of my favorite books!)


What makes you laugh?
I love funny memes. You will literally find me laughing out loud when I read a good one. And I love stand up comics. There's nothing like a good night of laughs.