Len Howser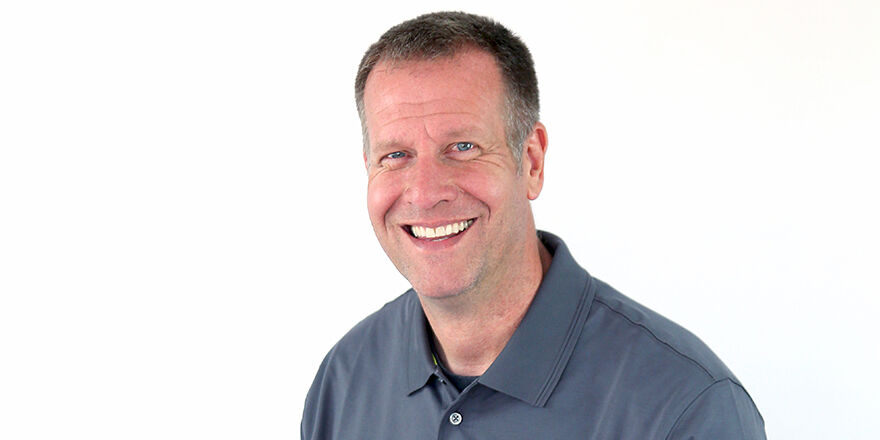 When you get to do something that you love it's the very best. That's the way I feel when the alarm goes off every weekday morning at 3:30 and I start to prepare ideas on what Sara and I will talk with you about that day.
I've been with the FISH since our very first day on the air back in 2001. It almost seems like yesterday. Being a part of something that is so positive and faith-affirming never gets old. I actually imagine we're riding along with you in your car. Trying to make you laugh, telling you something interesting that we just found out, or sharing a word of encouragement to help boost your faith as you face the day. I really believe how you start your day plays a big part in how the rest of the day goes. - Remember, you do your best and let God do the rest.
---
Just a bit more about the taller half of the Morning team (I am 6' 5 ¼).
What about your family?
THANKFUL for sure! My wife Judy and I have been married for 33 years. She is a huge Cleveland sports fan which is amazing for a guy that loves to watch sports. We are empty nesters and are blessed with 3 wonderful daughters - Jenny, Holly, and April. We look forward to spoiling grandkids together someday.
If you could be anyone other than you who would you be?
Maybe Bugs Bunny. Still one of the coolest characters ever. He can always talk himself out of a jam, He's quick-witted, cool under pressure, just a little mischievous, very flexible and always takes the side of the underdog. Seriously, I love art and especially animation. The classics are still my favorites.
Do you know your personality type? What is it?
I'm an Enneagram 2. (The Helper) Nothing makes me feel better than seeing someone achieve a personal goal and getting to play a part in helping make it happen.
What makes you laugh?
So many things make me laugh but I am more of a chuckler and a belly laugher. Three Stooges, America's Funniest Home Videos, clever word plays and great puns (What did the janitor say when he jumped out of the closet? SUPPLIES!) The Andy Griffith Show, Weird Al, Madagascar 3, Despicable Me 1,2 &3. Well planned practical jokes (except if they embarrass or hurt someone).
The perfect way to recharge?
Relaxing in a cabin in the woods with a little hiking, some great reading and campfire cooking. Preferably located off of a long, winding gravel road at least a few miles from the main highway.