Order Your Len and Sara Morning Blend Coffee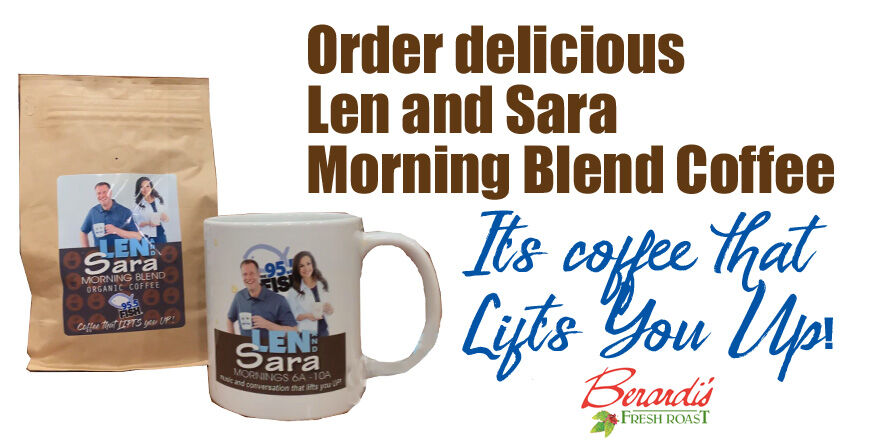 Start each day with a cup of Len & Sara's special coffee blend from Berardi's Coffee while you listen to them on the radio!
This delicious special Morning Blend Coffee is organic, Fair Trade, and comes from an area of the world that Len & Sara have a special heart for - Guatemala.
A portion of each purchase will support projects that provide help to families through the relief and development organization Food For The Poor.
Order your Len & Sara Morning Blend Coffee now. It's coffee that Lifts You Up!