Fish Secret Sound - Fan Club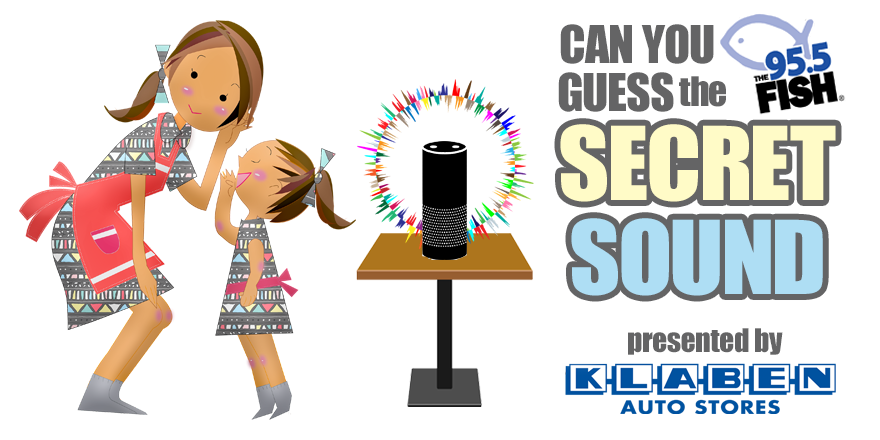 Every weekday Len, Sara, and Joe will give you a chance to guess the Secret Sound and Win Cash. We'll start with $95. And with every wrong guess, we'll add another $9.55.
Our sound guy - Blakemore picks the sounds and he is the only one who knows the answer, but will give Len, Sara & Joe clues to pass on to you.
Who could use a little extra cash? Thanks to The Klaben Auto Family.
Must be 18 or older to play
Listen during these times for your chance to win:
| Date | Time #1 | Time #2 | Time #3 |
| --- | --- | --- | --- |
| Monday, October 3 | 7:00 - 8:00 AM | 8:00 - 9:00 AM | 5:00 - 6:00 PM |
| Tuesday, October 4 | 6:00 - 7:00 AM | 3:00 - 4:00 PM | 4:00 - 5:00 PM |
| Wednesday, October 5 | 9:00 - 10:00 AM | 3:00 - 4:00 PM | 5:00 - 6:00 PM |
| Thursday, October 6 | 6:00 - 7:00 AM | 9:00 - 10:00 AM | 4:00 - 5:00 PM |
| Friday, October 7 | 7:00 - 8:00 AM | 3:00 -4:00 PM | 5:00 - 6:00 PM |