Hall of Fame Village - Faith Leadership Event
6:00 - 10:00 PM on Thursday, November 9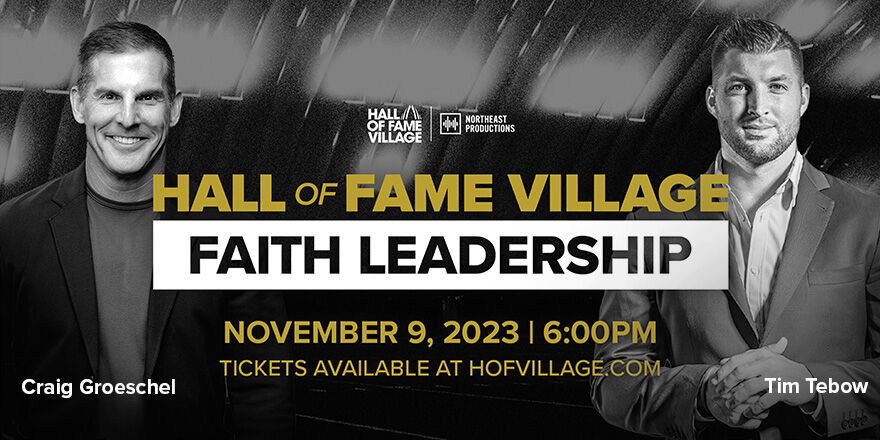 Join us November 9th for the Hall of Fame Faith Leadership event—a first of its kind at the Hall of Fame Village in Canton, Ohio.
During this one-night event, you'll hear from Founder and Senior Pastor of Life Church and best-selling author, Craig Groeschel.
Plus, you'll hear from two-time national champion, Heisman Trophy winner, and four-time New York Times best-selling author, Tim Tebow.
You are invited to join thousands of other church, ministry, and business leaders to be encouraged, inspired, and sent out to have hall of fame faith wherever you are.
Get your tickets today!
Location:
Hall of Fame Village
2014 Champions Gateway
Canton, OH 44708
Google Map