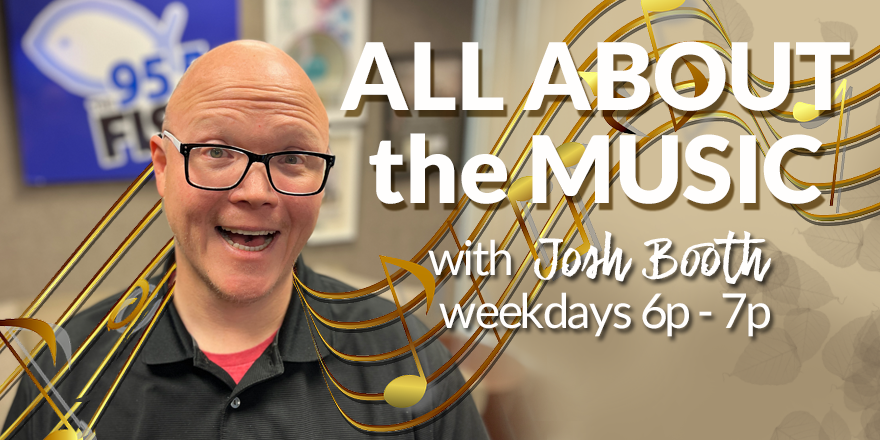 Weekdays from 6 pm - 7 pm it's ALL ABOUT THE MUSIC with Josh Booth - Captain of the FISH music team.
Josh will take you behind the music and share stories from the artists about their songs. Feature new music and give you the opportunity to share your thoughts. Play Unplugged takes and special mixes of some of your favorite songs and of course mix in some of the classics.
To touch base with Josh Text the keyword "Hey Josh" to 866-525-0955 and let Josh know what is on your mind when it comes to anything that's ALL ABOUT THE MUSIC!