You Become How You Worship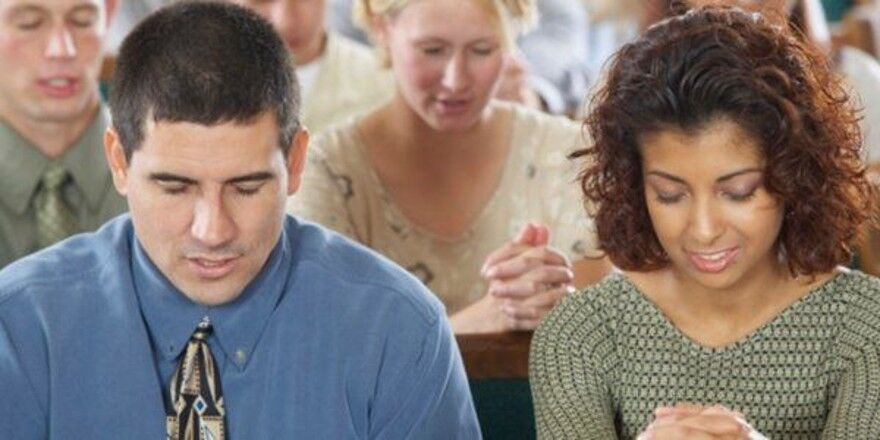 By David Murray, Christianity.com
Worship is so powerful that we not only take on the image of what worship, but we also take on the image of the manner and style of our worship. So it's not enough that we worship the right God, the God of the Bible, we must also worship the right God in the right way, the biblical way. And if we do so, we will become what He wants us to be – remade in His image.
Truthful
For example, the truth of God's Word should be at the center of all worship. We read the Word, sing the Word, pray in accordance with the Word, and hear the Word preached. True Worship is truthFULL. And if our worship is truthful, we also will be truthful in our daily lives. Truthful worship on a Sunday makes for a truthful Monday to Saturday.
Spiritual
Much worship today aims primarily at stimulating and exciting our physical senses. If we can provide a colorful spectacle for the eyes, spectacular musical sounds for the ears, a pounding beat to impact the body and get the adrenaline running, then the emotions are stirred, and there's a sense of elation and excitement. But if we become how we worship, such sensual, emotion-driven, thrill-seeking worship will produce sensual, feeling-focused, thrill-seeking Christians.
Spiritual worship does not aim primarily at the physical senses and the emotions (although it should have a secondary impact on them) but it primarily addresses the mind and seeks to impress the soul with divine truth about eternal facts. It demands thought and interaction with the Word of God and lifts people out of this world of sense and time, into the spiritual and eternal dimension.
And if our worship focuses on the spiritual, on spiritual truths, that's the kind of people we will become Monday to Saturday. We will live in the spiritual realm, we will sustain and guide our souls with the abiding truths of God's Word, we will be aware of eternity and the presence of God.
Reverent
If our worship is full of humor, frivolity, jokes, and casualness, we shouldn't be surprised if that's the kind of character that will be produced in the worshipers.
But if our worship is reverent, respectful, and careful, that will be reflected in our characters through the week.
Now this can go way too far, of course. If worship is morose, fearful, joyless, hopeless, and miserable then worshipers will become like that too. Any church that specializes in putting people in fear, in limiting hope, in minimizing assurance, is going to produce people that are like that in their daily lives – fearful, suspicious, cold, unfriendly, hopeless, and unhappy.
Christ-Centered
God has set forth His image perfectly in His Son. He is "the brightness of his glory, and the express image of his person" (Heb. 1:3). Therefore, if we are to become like Jesus, and we become what we worship, we must make Christ the focus of our worship. We hear Christ's Word, we preach Christ, we pray in Christ's name, and we sing of, to, and with Christ in our songs.
Believing
If we become how we worship, the more we exercise faith in Sunday worship the more faith we will have Monday to Saturday. The more we trust in the Lord in church, the more we will trust in him in the world. Faithless and life-less Sunday worship produces faithless and lifeless Christians at home, at work, and in the community.
All this underlines that if worshiping the true God in the true way is the biggest formative influence in our lives, then let's prioritize worship, especially the corporate gatherings of God's people on the Lord's Day.
And let's also ensure that we and our children are in churches that not only worship the one living and true God, but also where God is worshipped in a truthful and lively way.

---
David Murray is Professor of Old Testament and Practical Theology at Puritan Reformed Theological Seminary. He blogs at HeadHeartHand. and you can follow him on Twitter @DavidPMurray.