Spring Cleaning: Cleaning the Heart and the Home
By Lindsey Carlson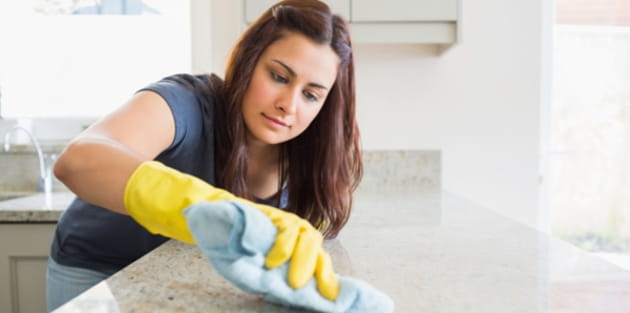 In the past week or so I've stepped on at least five rogue hi-ho-cherry-o cherries, found two stray sippy-cups with curdled milk, lost the mates to three different pairs of shoes, and this morning my husband mistakenly put a 2T shirt on the five-year-old thanks to a laundry-folding mishap. The signs are clear: it's time for some serious spring cleaning around here.
I sweep my hair into a pony-tail, throw on my "I mean business" yoga-pants, and blast my iTunes. After I print off the to-do list from the cleaning blog I follow, I'll get started on my chores. I plan to reward myself by putting a big check-mark next to each task as I finish.

According to the list, I should be dusting, vacuuming, scouring, and scrubbing today. I do, for about thirty minutes. Then I check Facebook, get distracted by a blog about something non-cleaning related, and eventually I drift over to Pinterest and spend an hour pinning different cleaning tips.

I close my eyes tight and wish that pinning ways to clean was the same thing as actually cleaning. Alas, it is not and I open my eyes to find my house is just as messy. If my house is going to get sanitized and organized, I'm going to need to buckle down and get it done.

Cleaning is good for my house and my family. When my home is organized and tidy, life runs more smoothly, we can find our keys and shoes, get places on time, and we don't have to be embarrassed if a friend drops in. Spring cleaning is time consuming, but well worth the commitment.

Taking it to Heart

When's the last time you took a break from the physical cleaning, to do a little emotional and spiritual cleaning? Taking time to pray and meditate on the ways your life may be out of sorts, is even more important than reorganizing your cabinets or steam-cleaning your carpets (Haggai 1). Consider scheduling regular intervals for some heart cleaning.

When we come to faith in Christ, we are washed by the blood of Christ, cleansed by his righteousness. We are made new. This is a permanent cleansing that can't be undone. So then what's the point in spring cleaning our spiritual lives?

We check our hearts and look for anything that could cause disorder, preventing us from living godly lives (Titus 2:12), worthy of our calling (Ephesians 4:1). Though in a final sense we are eternally pardoned, our day to day actions demonstrate hearts that are fallen and sinful. So we must be cautious to avoid the old stumbling blocks, tempting situations, and life patterns that lead us back into sinful disobedience and keep us from sanctification and growing in Christ.

How do I Spring Clean my heart?

I examine my thought life, taking every thought captive (2 Corinthians 10:5) to obey Christ. I ask the Holy Spirit to help me boast in the sufficiency of Christ. I find rest in his work on my behalf. I am not working for my salvation. Because it is God who cleans my heart, I can draw near to his presence. He does the work inside that I am unable to do on my own.

I recognize my own weakness and don't assume I am superwoman. I take a break from the hurriedness of life, examine my schedule and take an inventory of all of the ways I'm spending my time. Do my commitments reflect the things I say I most value? (God, Family, Loving others?) Am I working so hard that I am forgetting to take a Sabbath rest? Resting reminds me I am not the creator, I will never have enough time to do everything, and God is with me.

I ask the Holy Spirit to turn my eyes from looking at worthless things and give me life in His ways (Psalms 119:37). I eliminate anything the Holy Spirit reveals is a worthless area to pursue! I want to spend my time feeding from God's word, knowing and seeking His wisdom, and showing love to those around me. I don't have time for worthless pursuits.

Living Clean

The act of spring cleaning, or observing and assessing my heart, isn't one more thing to add to a list of legalistic requirements. It is simply a tool that helps me live my life in an intentional way. It won't keep me from ever stumbling, won't make me the perfect Christian, and it certainly won't earn me salvation.

John 15:3-5 says I am already clean, because of the word that he has spoken. Now, I am to abide in Him. Taking an honest look at how I am living out my faith, helps me abide, by clearing out any distractions keeping me from Jesus.

If you're adding a little spiritual house-keeping to your routine this spring, start by spending time before the Lord, asking for His help and guidance. Allow the Holy Spirit to regularly cleanse you by reading through the holy word of God in scripture. Purge the stuffed closets of your life by getting rid of anything keeping you from worship. Fill your heart with praise and worship through singing songs, meditating on scripture, or praying by yourself or with other believers.

When our hearts are clean, the gospel will shine from every corner of our lives.

And so, as we clean our homes for the millionth time, let's ask the Lord to cleanse our hearts so we might love him more passionately. Join me in praying the words of the Psalmist:

Create in me a clean heart, O God,
and renew a right spirit within me.
Cast me not away from your presence,
and take not your Holy Spirit from me.
Restore to me the joy of your salvation,
and uphold me with a willing spirit.
(Psalm 51:10-12 ESV)

Come, Lord Jesus and cleanse me from within. Give me a spirit that longs for you and your glory more than it longs for the things of this world. Convict me when my heart has grown dirty and needs your cleansing renewal. Help me to come to you regularly for spring cleanings so I am ever able to discern and hear your Spirit. Restore to me the joy of my salvation and renew in me a spirit always desperate to serve you.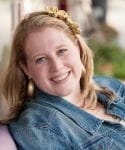 Lindsey Carlson lives in Houston, Texas with her winsome-worship-pastor-husband and their four young and busy children. She enjoys giggling with her littles, dating her husband, deep talks with sweet friends, and laughing really loud. Lindsey loves to challenge believers to define their worship as more than songs on Sunday morning. She writes on living the new song of the gospel at Worship Rejoices.