Text to Win Christmas Cash


This weekend is a Fish Family Christmas weekend and your chance to win $500 Christmas Cash!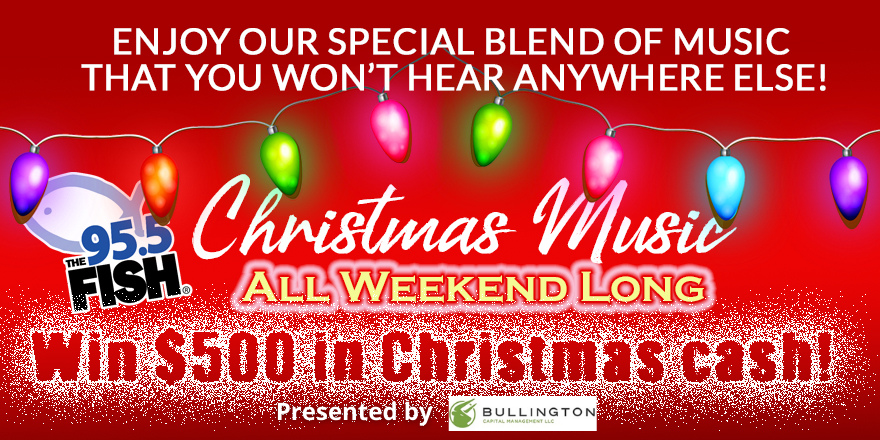 Starting at 3pm on Friday we will be playing a blend of Christmas music you won't hear anywhere else. Songs celebrating the reason we call it Christmas. From timeless classics to fresh new songs from our Fish artists.
Listen for the Christmas Key Words and text 866-525-0955 for you chance to win $500 in Christmas Cash from Bullington Capital Management LLC. There will be a new keyword every hour, all weekend long.
Can't text? Enter here