5:00 - 10:00 PM on Friday, March 8, 2024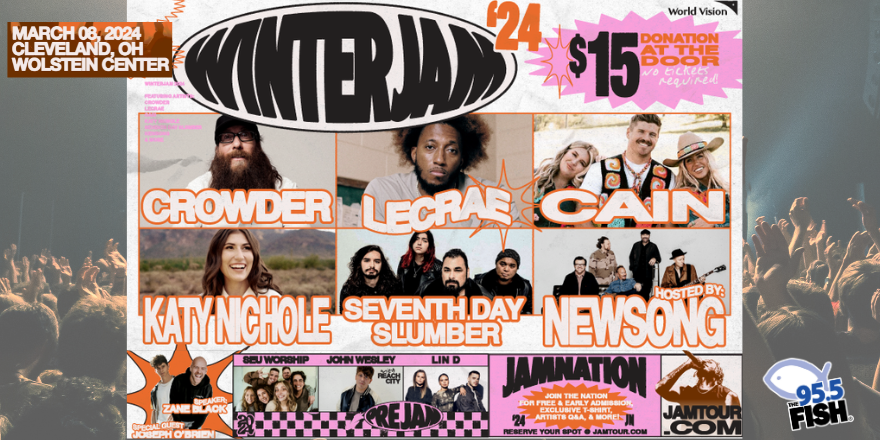 Crowder, Lecrae, CAIN, Katy Nichole, Seventh Day Slumber, and Newsong.
Winter Jam will be $15 at the door again - no tickets required!
Go to JamTour.com to learn more about being a part of Jam Nation to get early entry and other special perks.
Location:
Wolstein Center
2000 Prospect Avenue
Cleveland, OH 44115
Google Map
(216) 687-9292