Michael W Smith: 35 Years of Friends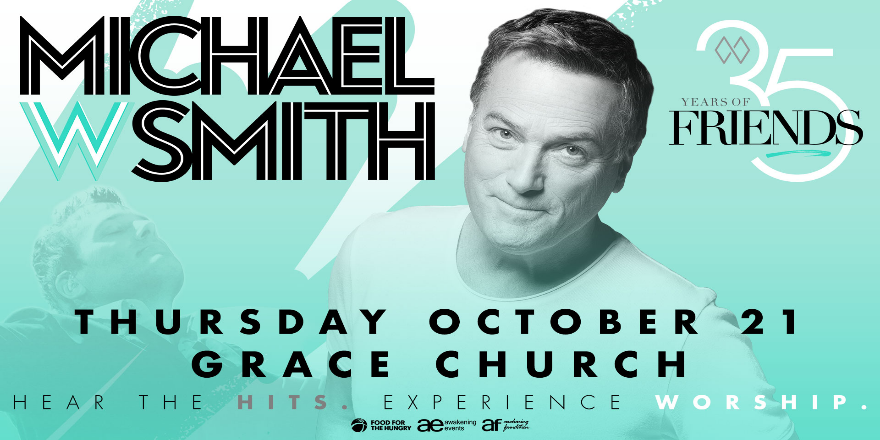 7:30 - 9:00 PM on Thursday, October 21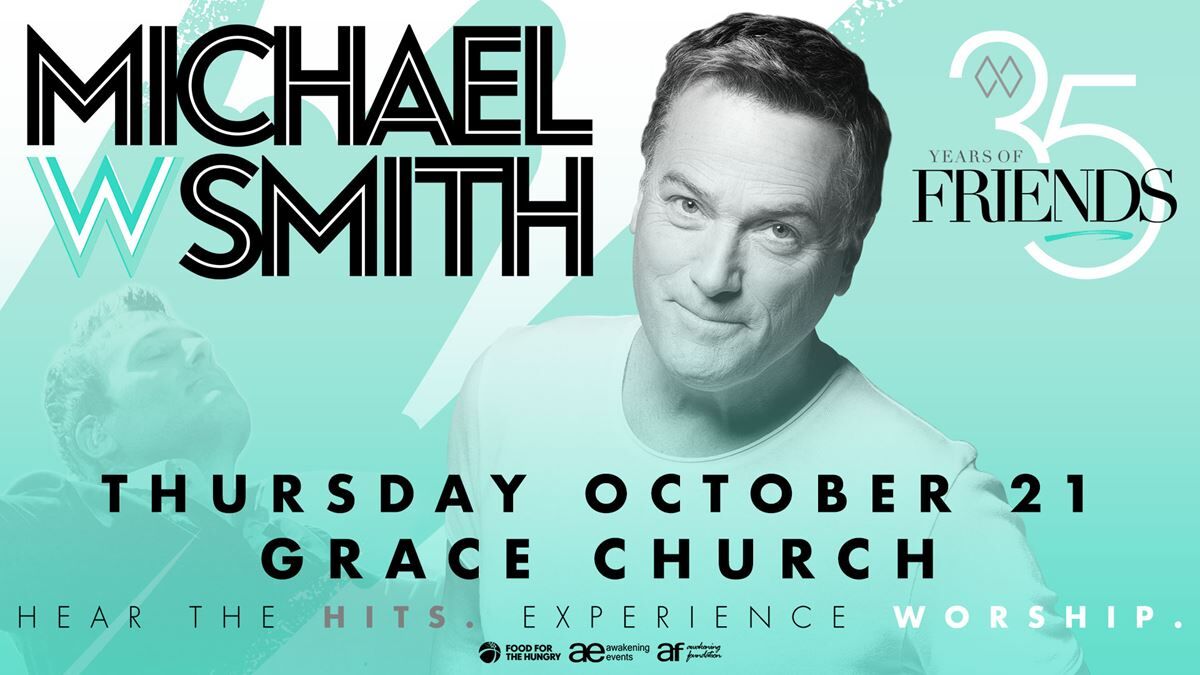 Multi-Platinum artist, best-selling author and acclaimed actor Michael W. Smith continues to live out his dream; he releases new music regularly and performs around the world to sold-out crowds of loyal and inspired fans. During Michael's storied career, he's not only been honored with three Grammy Awards, 45 Dove Awards, an American Music Award and sold more than 15 million albums, he's also given back to the global community. Michael has raised funds to battle AIDS in Africa alongside longtime friend Bono, started Rocketown, a safe haven for young people in Tennessee to meet and find hope, and has helped more than 70,000 children's lives through Compassion International.
Come celebrate 35 Years of Friends with Michael W. Smith as he takes new music and fan favorites from his extensive repertoire on the road. Not only will you hear all the hits when you join him, but you will get to experience the worship, too. This is a show you won't soon forget!
If you have tickets from the original show date of April 16, 2020, they are VALID for the make-up show on Thursday, October 21, 2021.
Find tickets and more

Location:
Grace Church
7393 Pearl Road
Middleburg Hts., OH 44130
Google Map
(440) 243-4885