Cleveland's Old Stone Church Food Drive
12:00 - 2:00 PM on Sunday, April 25
You can help us stamp out hunger in Cleveland!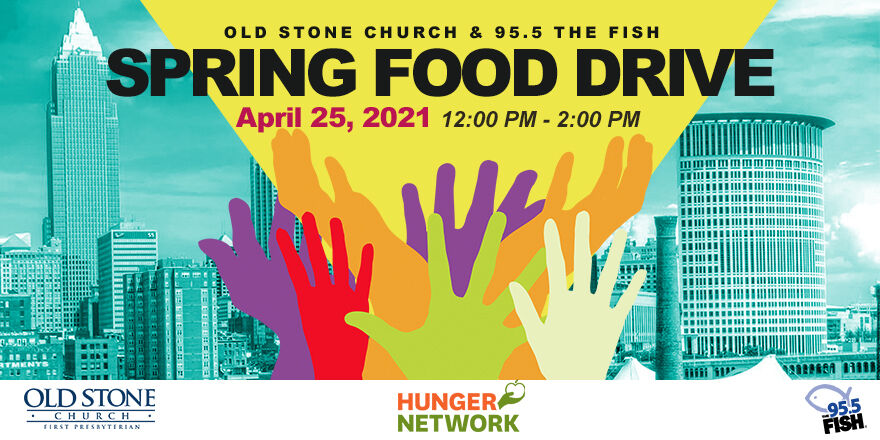 95.5 The Fish has partnered with Cleveland's Old Stone Church for a food drive, Sunday April 25, 2021 from 12pm-2pm to benefit the Hunger Network. This annual event will be socially distanced and safe as a drive through event right outside the historic church located at 91 Public Square, Cleveland, OH 44113.
Examples of items of need include:
Cans of fruit
Cans of soup
Cans of vegetables
Cans of beef stew
Cans of tuna fish
Boxes of oatmeal
Boxes of mac and cheese
The Old Stone Church is taking every precaution during the COVID-19 Pandemic. To be safe – We ask you to drive your donation to our Ontario Street Entrance and drop it off at our drop-off zone without even leaving your car.
.
Location:
Old Stone Church
91 Public Square
Cleveland, OH 44113
Google Map