Bart Millard (MercyMe) – His Unimaginable (Crazy) Journey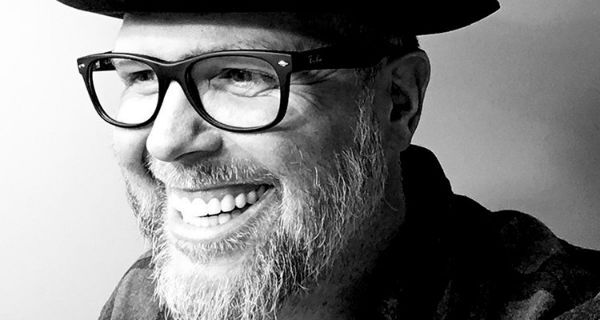 CCMMagazine.com
As we anticipate one of the biggest movie releases to involve a major contemporary Christian artist since the likes of God's Not Dead, Bart Millard, front man for the celebrated and multi award-winning band MercyMe and subject of the upcoming feature film I Can Only Imagine (Lionsgate/Roadside Attractions, Mar. 16, 2018) offers this most personal introduction to the story behind the song.
The rest of the story? For that, please enjoy a free chapter from Millard's just released memoir from W Publishing/Thomas Nelson (Feb. 13, 2018) entitled, I Can Only Imagine: A Memoir (buy). And now, Mr. Millard on this unimaginable, crazy journey from Texas to Tinseltown…
Bart Millard: I was standing side-stage at Nashville's Ryman Auditorium, the iconic sanctuary known as the Mother Church of country music, listening to this incredible band play the intro to my song. The grin on my face was quite literally ear-to-ear. This was without a doubt the single greatest moment of my professional life, the pinnacle of my career. All the countless nights I had laid awake envisioning better days, a brighter future, the hope-filled moments for an amazing life down the road, this outdid them all. I was frightened, but ecstatic. Nervous, yet peaceful. Proud while very humbled.
For the first time ever in my life, reality was outrunning my imagination.
And then just when I thought it couldn't get any better, the crowned queen of contemporary Christian music, Amy Grant, who had forever been my absolute hero and guiding light from the seventh grade on, stepped up to the microphone and, in her angelic, soothing style, sang these words …
I Can Only Imagine … What It Will Be Like
I soaked in the moment, every word, and every note. As Amy was finishing the first chorus, this was my cue. Just as we had planned, I stepped out onto the stage, into the spotlight, into the most surreal moment of my life. I walked to the mic, stared out into the sea of faces, drew in the deepest breath I think I had ever taken, and sang …
I Can Only Imagine … When That Day Comes
Ironically, this day had come for me where Heaven met Earth, a day I truly could only imagine for so many years. Up to this point in my life, I hadn't had a lot of these moments on this side of eternity. And then as I ended the verse and went into the chorus, some sort of holy convergence occurred as Amy joined me, along with her husband, Vince Gill, the legendary country music superstar. But quickly the crowd gathered there seemed to fade away and I began to sing for an audience of only two. I began to envision my dad watching, smiling, taking in all that he had prayed for and believed for me, while my heavenly Father was also watching, smiling, accepting this offering where I was able to give Him the glory He so richly deserved.
I stood there beside Amy on that legendary center-stage circle, singing about the day when we see Jesus for the first time face-to-face, just as so many had in that same historic sanctuary of the Union Gospel Tabernacle in the 1880s when Reverend Sam Jones would stand Sunday after Sunday to preach about Heaven. This was one of my most amazing and intimate times of worship as I reflected on all God had done and brought me through to lead me to this moment.
As the crescendo of the last chorus cascaded down over us all and the final chord faded, I vividly remember Amy embracing me like a proud big sister, as people stood applauding and cheering. This was truly a divine hour of blessing rising out of my broken world.
Later that evening, alone with my wife, Shannon, when everything had slowed down and was finally sinking in, I could no longer hold back the tears at the realization that God had actually allowed my wildest dreams to come true. But that night was just the beginning of the ride of our lives, one crazy journey, to say the least.
While it has often been a hard road to travel and, honestly, the success sometimes only made it harder, one thing I know for certain is that the Gospel is more alive to me today than it ever has been—thanks to the front row seat I had been given to watch Jesus change my dad.
From a feared monster to a faithful mentor.
From an abusive dad to a loving father.
From a heart of stone to a life of grace.
As Shannon and I reflected on our lives that night, I recalled the first time I had sat down to visit with Amy to talk about "Imagine." Listening to her was all a bit surreal on one hand and incredible on the other. The fact that she was sharing about a song I had written that had moved her, that touched her so deeply was, well, more than humbling. After all, she'd been singing to me for years through my headphones to help me through my own hard times.
Amy asked me where, from inside my soul, did the song come from? I paused for a moment, searching for a worthy response, and then just told her the practical truth, "It just kind of happened. Lyrics took about 10 minutes, I guess. Music took about the same." Thoughtfully in a gracious tone, out of a heart of wisdom and life experience, she stated, "Bart, you didn't write that song in 10 minutes. … It took a lifetime."
---
Click here to read more articles like this from CCM Magazine! The above article is printed with permission from CCM Magazine, the No. 1 source for all things Christian music, news and entertainment