The World's Greatest Recipes - Vol. 1 - Free!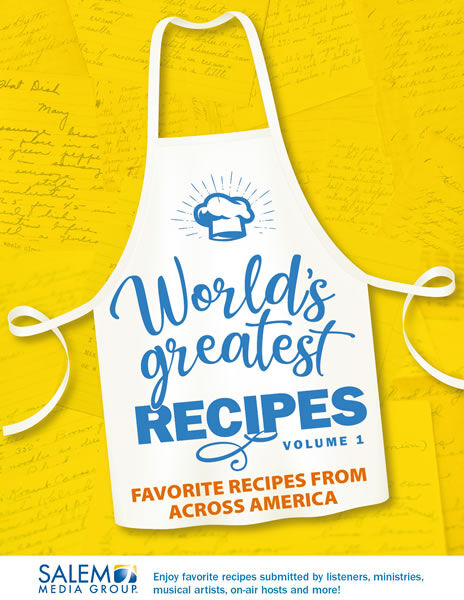 Click here to get your copy today!
Looking for some new recipes to help with meal planning? Tired of the same meals day in and day out? Check out our brand new World's Greatest Recipes - Vol. 1 downloadable recipe book. It has 122 pages of new and exciting recipes from authors, musicians, pastors, teachers and our listeners.
It includes selections from Phil & Kay Robertson, Tricia Goyer, Zach Williams, Mary DeMuth, Shellie Rushing Tomlinson, Kimi Dolan Leto, Andrew Farley, Cynthia Garrett, The family of John MacArthur, Steve Arterburn and others!
It's free and available right now.