Music Review: CeCe Winans' "Thy Kingdom Come"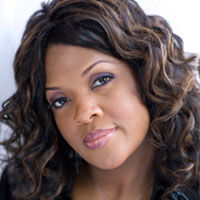 By Andy Argyrakis, ccmmagazine.com

Though rumors persist of a BeBe & CeCe Winans reunion, the latter of the powerful pair remains in solo ranks (at least for the time being). Thy Kingdom Come marks the vocal diva's first new collection in three years, though the time off seems to only have refined her already sterling pipes.
Within seconds of the lead track, "Holy Father God," it's apparent why Winans is such a seminal force within the R&B and gospel communities, which not only stems from her ability to flawlessly interpret timeless messages of truth, but to also soothe with her radiant soul charisma. The lively "Forever" continues in that tradition, combing her
stunning voice with several spoken word segments, all wrapped around an exuberant choir.
As the disc continues, CeCe shifts seamlessly between vibrant congregational moments ("The Coast is Clear," "Waging War") and personal moments of prayer (the title track, "Bless His Holy Name"). However, she's equally capable of meeting non-believers wherever they may be, often bearing resemblance to dear friend Whitney Houston throughout the Waiting To Exhale-worthy ballad "The Test of Time" to the joyous urban pop of "A Million Miles"â "songs that reinforce her already reputable reach.

Used with permission, www.ccmmagazine.com