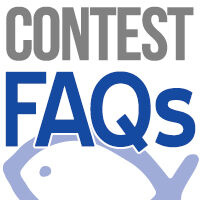 Hey congratulations on winning from 95.5 The Fish!! We are blessed to have you as a listener and FANatic of the station. So you won something cool, now how do you get it?
IMPORTANT: First unless you are told otherwise, you will get an email to the email address you provided when you won. That email will get to you within 48-72 hours from the day you won, excluding weekends and holidays. Be sure to check your spam/junk email and add "@salemcleveland.com" and/or "@salemcommunications.com" to your safe senders list.
---
Q: Why I haven't received my prize / Why I haven't been notified that my prize is available?
You will receive an email to the address you provided when the prize is available. Sometimes we haven't received the prize yet, but once it is in house you will be contacted. Also, prizes as indicated cannot be mailed.
---
Q: What if I followed the above directions but still haven't received an email?
A: Call us at (216) 901-0921 and ask for Promotions.
---
Q: Can you just mail my prize?
A: While that would be awesome, no we cannot mail prizes. Per our corporate office and the FCC, all prizes regardless of value require a photo ID to claim the prize as well as a signature from you, the winner. All winners who have won prizes from the radio station, where the total of all prizes exceeds $500.00 will be required to complete a W-9 form. We are required by law to submit your winnings for tax purposes when the total accumulates above $599.00
---
Q: When can I pick up my prize?
A: Prizes can be picked up Monday – Friday from 9:00 a.m. - 4:00 p.m., excluding holidays. Salem Media Group/95.5 The Fish is always closed on all major holiday's. When in doubt, it's best to call 216-901-0921 and verify we are open.
---
Q: How long do I have to pick up my prize?
A: All prizes must be picked up within 30 days from the date of the email notification to claim your prize. If the prize is not claimed within 30 days or has expired, it will be automatically forfeited. We are sorry, but prizes cannot be held past the 30 days or swapped with another prize due to expiration.
---
Q: What about leaving concert tickets at will call?
A: In some instances, your tickets/prize will land you on the will call list at the actual event or concert. Winners where there is a will call list, will be notified via email regarding how to ensure your name gets on the list at the event.
---
Q: How often can I win a prize?
A: We know you love to win things and other people do to. So in order to make it as fair as possible for all our loyal listeners, once you win a prize you and your household will have to wait 30 calendar days to win again if the prize is valued at less than $100.00. If the value is greater than $100.00 you and your household will have to wait 90 days to win another prize from our station. Yes, that means if you win on Monday no one in your house can win again for 30 days.
---
Q: I won't be able to use it, can I get something else?
A: We are sorry you won't be able to enjoy the prize, please feel free to bless someone with it, if you would like. Unfortunately, no we cannot exchange prizes because it can't be used by you, the winner.
---
We appreciate you listening to The Fish and hope you enjoy your prize. Be sure to visit our website often to find out more about the Fish, Events, Half Price Deals and much more.