Top 10 Reasons to Make Meal Times Meaningful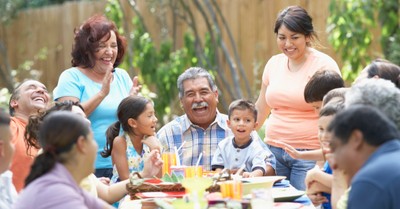 By Karen Whiting, Crosswalk.com
Parents want the best for their children, so making the most of a daily activity is a great way to bless our children in many ways. Eating together is not enough to gain benefits earlier studies indicated about sharing family meals. Newer studies show that distracted parents on cell phones, eating in front of the television, and other bad habits do not benefit children like a focused meal with positive interaction.
A Gallup poll showed that American families on average eat five meals together weekly. The figures remain the same as 2001. It may be harder to eat dinner together for families where a bread winner works the evening shift, but they will gain the same advantages by eating breakfast together.
To really reap the most benefits, focus on one another.
Photo Credit: ©GettyImages/Jack Hollingsworth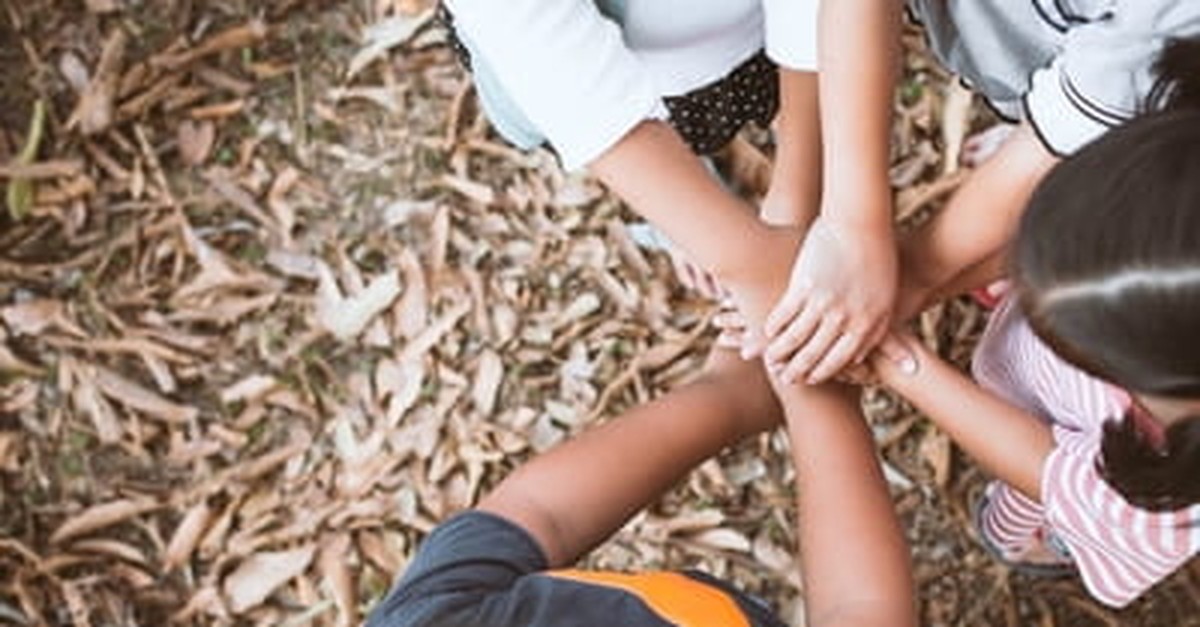 1. Positive Bonding
Some studies reveal that the benefit of eating together depends on how parents use the time to interact with their children and learn about their daily lives. If the time is spent grilling, criticizing, or having other negative talk, we can readily guess that hurts more than it helps. Parents should focus on positive connections.
Use the time to help one another discuss upcoming assignments, problems, and deeper discussions. A study that correlated literacy and family meals showed that the content of dinner conversation made the difference. Distractions of electronic devices decreased interactions and benefits. What boosted learning included complex conversation with explanations, definitions, as well as storytelling.
When one of our older children might mention rodents my husband or I would add, for the younger ones, "A rodent, like a mouse." That helps a child feel they belong and can engage in the subject. The richness of the experience and genuine concern for one another matter.
2. Meaningful Conversation
Short one-syllable answers and yes or no questions don't build connections. Sharing stories grabs the interest of listeners. Questions should fire up the imagination or dip into a person's interest like if you could choose three places to visit, where would you want to go?
Or, for the baseball-loving kid, ask, "Who do you think will pitch in this weekend's game?" to launch a good discussion.
Parents on cell phones signal that family members are not important. Televisions running during meals prevent good engagement and stimulating conversations. Meals can also be a time to talk about forgiveness, loyalty, or other quality you noticed in your child and want to praise. Bringing up a Bible story or something from a movie that reflects a good character trait helps children learn to discern good character traits.
A wholesome debate allows everyone to express different opinions. Jokes and humorous anecdotes can bring laughter if they don't poke fun at a family member. The goal is to share and engage family members while making sure children feel secure.
Photo Credit: ©GettyImages/Sasiistock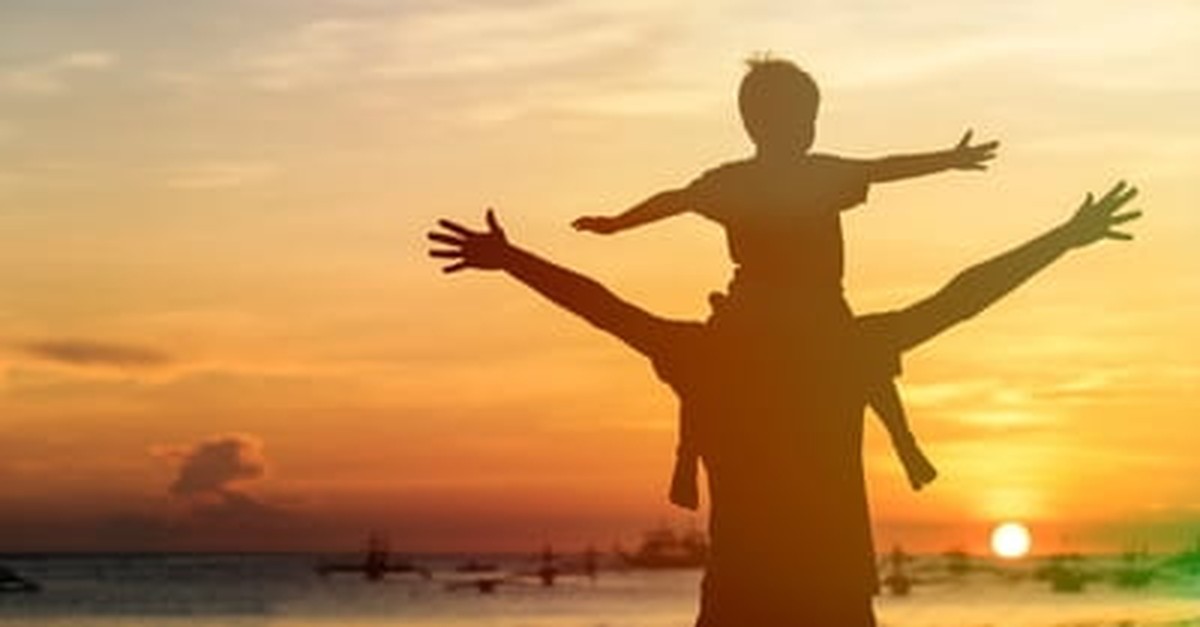 3. Confidence Building
Meals where parents respect and encourage children promote good mental health and happiness. Confident children are less susceptible to teasing and bullying. One study showed that meals can protect children against cyberbullying. If they feel secure at home they are less likely to be bothered by an outsider targeting them. Adolescents who had fewer family dinners experienced more victimization. Parental support counters the harmful effects of bullying, so mealtimes provide opportunities for parents to express approval and value to their children.
As family dinners increased children were more confident and less likely to be victims of online attacks.
After one move, my oldest felt left out by a clique at school who wanted to target her, but we reminded her the one loyal friend she made was worth more than the group. We also noted how the boys in her class stood up for her. At meals, we'd ask about those friends and noted how she appeared more assured and grateful.
4. Including Grace Inspires Gratitude
Gratitude, studies show, helps us in numerous ways including better sleep, improved relationships as we appreciate others, increased empathy, and reduced aggression. A survey by the Washington Post and Kaiser Family found that nearly half of American families say grace at meals. Another study, by the Baylor University of Texas, indicates that grace is positive when the person's perception of God is positive.
To families of faith, grace remains important. It helps promote gratitude in our children and reminds them that God cares for them. It reflects how Jesus gave thanks before feeding the 5,000 and eating the Last Supper.
Grace can be a memorized prayer or spontaneous words. Our youngest son, no matter what grace we said or sang, always added his own prayer to thank God for a special toy or a friend. It made us all smile and remember to count our blessings.
Photo Credit: ©GettyImages/Nadezhda1906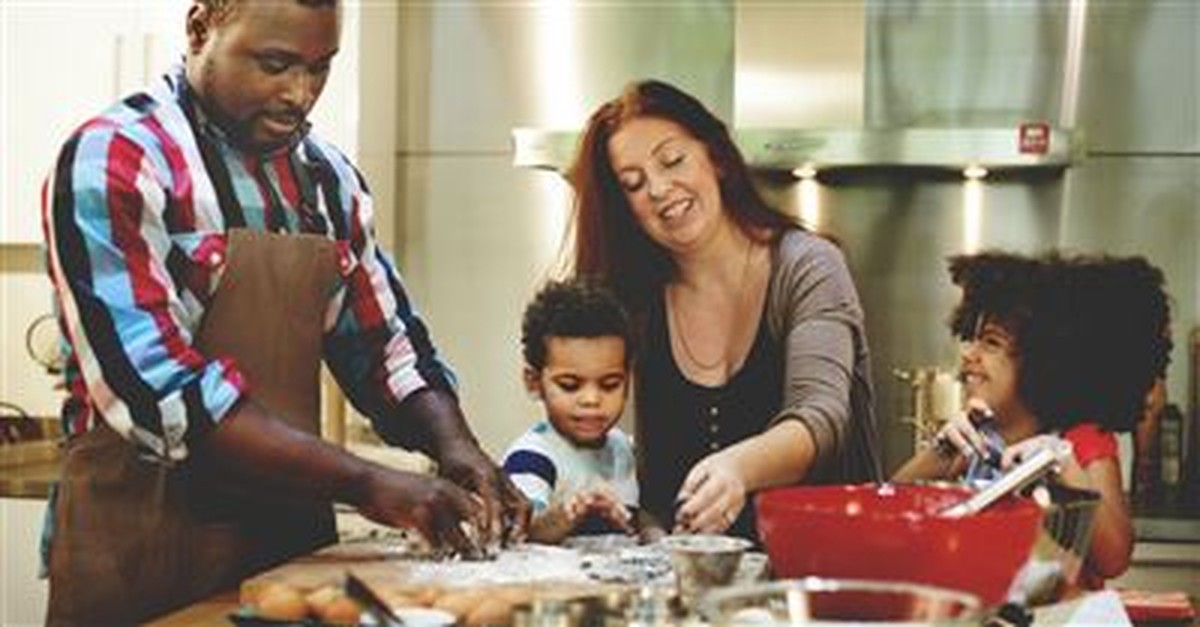 5. Unity through Cooking Together
A survey of parents indicated that 74% of families find that cooking together fosters family unity. They bond through working together. Some families also include children in planning meals. Children are more willing to try foods they helped make.
When our teens brought friends home, I put them to work on the meal. I had dough in the bread maker and shared how to roll, cut, and twist slices to make pretzels, brush them with oil, and sprinkle on cheese or salt. That generally helped them feel a part of the family as we sat to eat.
Starting together in the kitchen extends the mealtime and brings in more fun, like giggles as children snitch a taste. It builds life skills and an opportunity to share traditional family recipes.
6. Sharing Heritage and Culture
Growing up I learned to make a Native American pudding recipe. It was something my dad's great-grandmother made. It brought in the heritage of a Mohawk ancestor. My mother cooked many Irish meals while my father's mother made traditional New England meals.
Those foods brought a cultural richness of our heritage to our meals. I shared many of my family recipes with my children as they grew and helped in the kitchen. With moving as a Coast Guard family, we learned to add recipes from places we lived and friends we made of different cultures.
Family meals are times to explore food, heritage, and culture, especially when we have guests and potluck meals within our community. Heritage helps children feel they belong, and builds a sense of identity.
Photo Credit: ©GettyImages/Rawpixel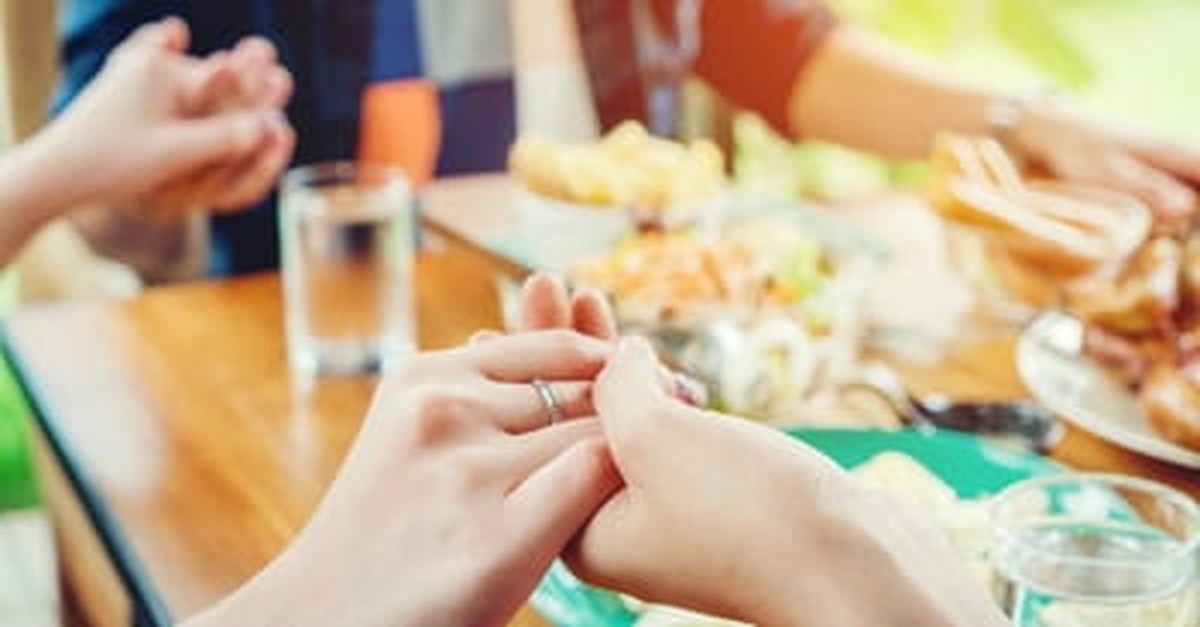 7. Security of Routines
As soon as I mentioned dinner was almost ready, my youngest raced to get napkins on the table. Soon others would set the table, pour drinks, and carry food to the table. It worked smoothly as they all followed the routine. Predictable tasks and habits give a child a sense of security.
When meals are part of daily life, children experience long-term benefits for physical and mental health, according to the ten-year-long study. The children also learned better social skills.
Family dinner routines help children be independent as they master skills like setting a table, providing the consistency that increases comfort levels and builds self-esteem. Children trust their expectations will be met, such as knowing they will be fed regularly. The stability makes life easier, plus promotes good nutrition and digestion.
8. Better Digestion
Eating together and engaging in conversation helps people eat slower, so plan time at meals to talk and aid digestion. The aroma of food cooking stirs up a child's appetite. Pausing to look at the food and give thanks allows time for saliva to start which will assist digestion. It slows us down to be ready to eat. Sitting up straight helps our stomachs work better. Once we start, chewing each bite helps us absorb the nutrients.
Laughter helps us destress and that also aids digestion. Stress causes chemicals to be released that inhibit enzymes and digestive acids and that decreases the functions of the stomach, intestines, and gall bladder.
Keep family meals fun and peaceful to help everyone enjoy the food and digest it well. Avoid inciting stress. Meals accompanied by words that wound cause anxiety and increase stress.
Photo Credit: ©GettyImages/SARINYAPINNGAM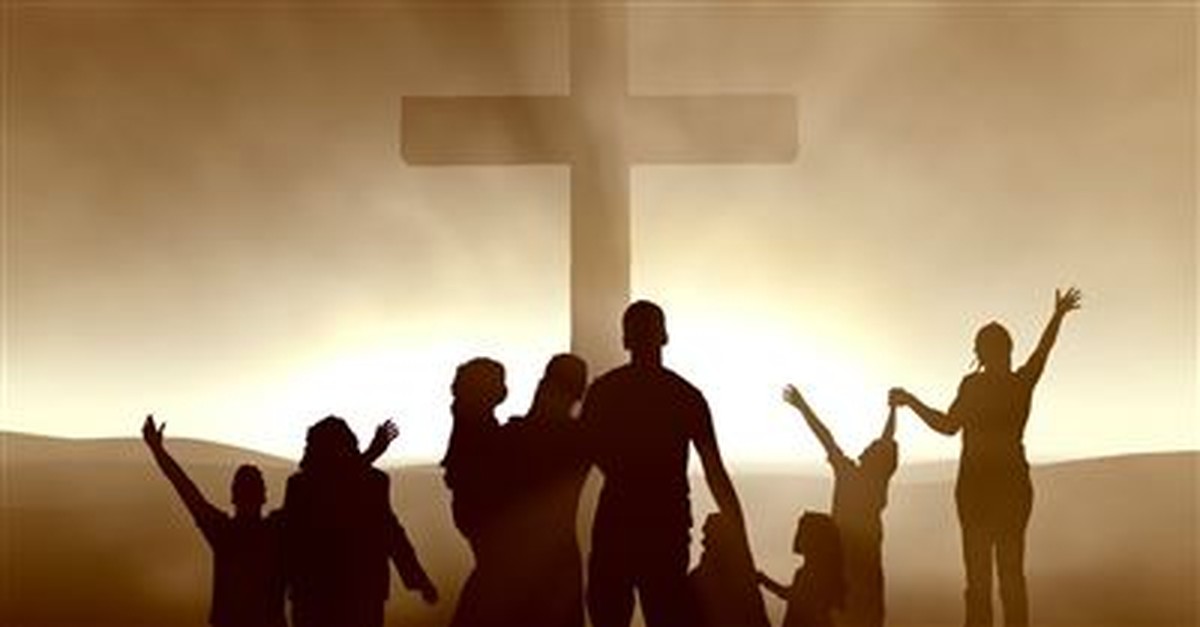 9. Cooking Saves Money
The financial gain of saving money by cooking increases as restaurant prices have jumped while grocery prices have only increased slightly. Families can discuss money and savings. This also helps to ensure you are meeting any dietary goals you have for your family.
The tradeoff of new activities or purchase choices from money saved brings in an element of planning together and knowing you are all working toward a goal. Let children shop with you for groceries so they will understand the prices of foods and various ingredients. That can help them plan economical meals and understand the value of coupons and sales.
As children get involved in planning meals, they also feel like they have a bigger role in the family. They are doing life together with you.
10. Promote Vibrant Faith
A Barna Group on vibrant family spirituality found that families who prioritize quality family time also prioritize doing faith as a family. These families choose to be intentional in cultivating a good home life and spiritual growth. They weave faith into all activities, including family meals.
The dinner conversation easily includes God, prayer, and may also include reading the Bible or discussing the week's family devotion.
These homes tend to be playful and filled with laughter. That's why it's called vibrant faith. Non-school night dinner time may be followed by games, walks, or other pleasant activities. Such families also tend to be welcoming families where they invite others into the home. People who visit feel accepted and comfortable.
I grew up living near extended family and we were in and out of each other's homes. We felt welcomed if we dropped by at mealtime. My mother always had snacks available to share and a welcoming smile. As a military family, we extended hospitality to our neighbors and our home became a hangout for friends that often included mealtime.
That's how a vibrant family extends joy and models their faith.
---
Karen Whiting is a mathematician, author of twenty-six books, mom of five, and grandmother. She loves to cook and open her home to guests. Her books 52 Weekly Devotions for Families Called to Serve and The Gift of Bread share the joys of faith and food in the home.
Photo Credit: ©GettyImages/B-C-Designs